Another week of enjoying your fitness with #MoveHappy is in the books! How are you feeling? Have you tried a new movement that you have learned you enjoy more than your usual workouts? Or have you found that having a better attitude makes your usual even better? I would love to hear how #MoveHappy is impacting you!!
And the Week 3 Winner is…
As a reminder, this week's winner gets a Vega package filled with my personal favorites: Pre-Workout Energizer, Electrolyte Hydrator, Performance Protein, Protein Smoothie, and a Tshirt. Plus a  Quest Nutrition 12-bar variety box!
This weeks winner is…

Congratulations Tracie!! Send me an email with your mailing address and phone number, so I can make sure all your winnings get to you quickly!You can check out the week 1 post for all the details on how the winner was selected.
Week 4 Sponsors
Are you ready for next week of the challenge and another chance to win some amazing prizes?! This week's prizes are from Growing Naturals and Quest Nutrition.
[Tweet "I'm ready to #MoveHappy and win @GrowingNaturals and @QuestNutrition! @FITaspire @Sprint2theTable"]
Growing Naturals
This week's protein sponsor is Laura's favorite, so I'm going to let her tell you all about it! Take it away Laura…
Growing Naturals truly is my favorite protein to use. And I have tried them ALL! It lives up to my high standards for taste, texture, and clean ingredients. The ingredients are the best part – it's plant-based, low sodium, soy-free, and gluten-free. Find something more healthy, I dare you. 😉
It's fantastic raw in treats like my Berry Chia Pudding or Key Lime Pie Smoothie, or baked into a treat like the recipe I'm sharing today! These chocolate plantain muffins are fudgy and rich… like brownies! You'll feel like you're eating dessert, but without all the fat and sugar.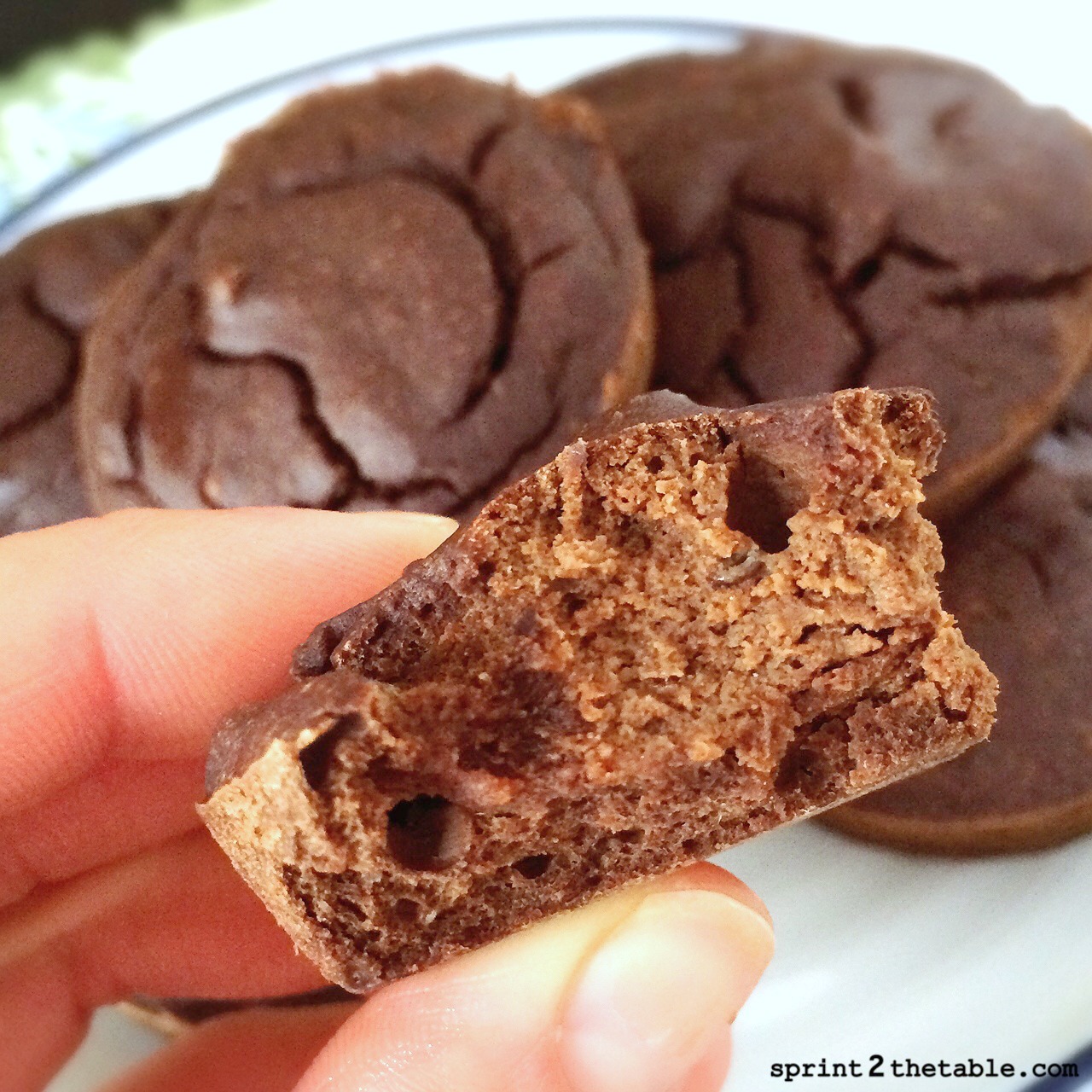 Check out the recipe on Laura's post today.
First thing's first – the free stuff! Growing Naturals has generously offered a prize pack that includes a blender bottle plus a bag with 1 lb each:
Vanilla Rice Protein

Chocolate Rice Protein (my favorite!)

Vanilla Pea Protein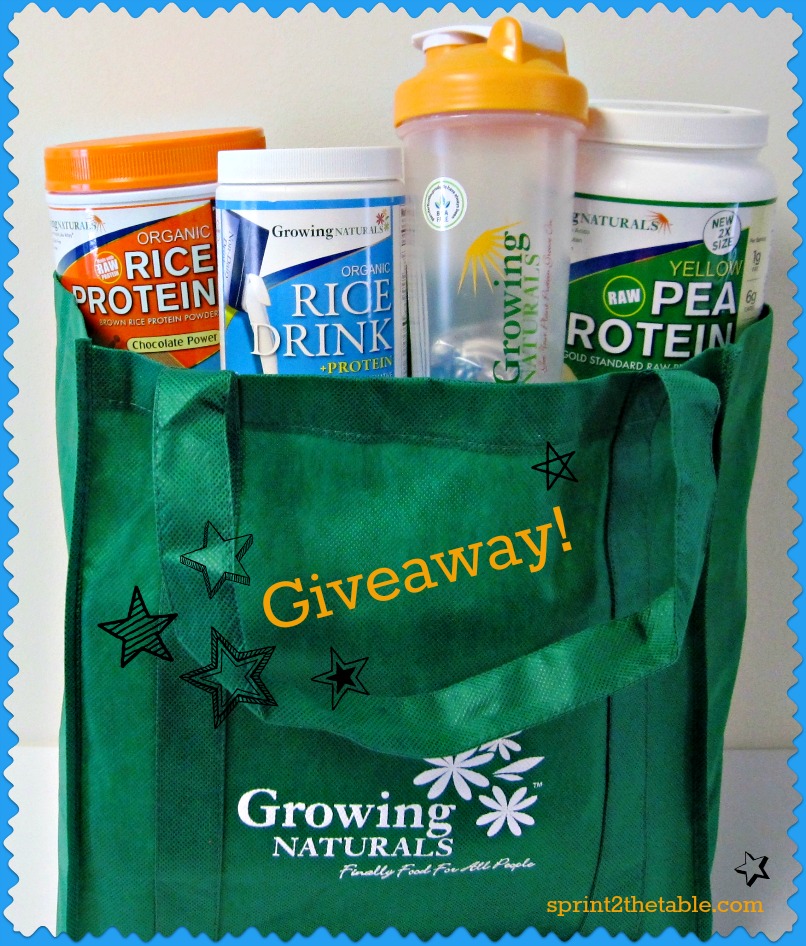 Quest Nutrition
I am thrilled to have some #CheatClean yumminess back in my life! After the competition this weekend (recap coming soon!), I had a quest bar prepped and ready to go – chocolate cookie dough was my choice! Thank goodness I only had to abstain for one week. 🙂
Have you had a Quest Bar recently?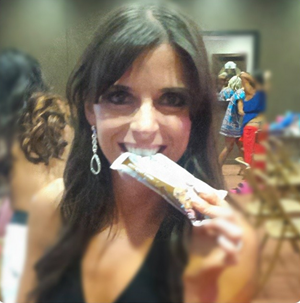 If you haven't tried these yet, I encourage you to find one near you!! You can usually find them at your local nutrition store, online at Amazon
(affiliate link), or by winning this week's challenge (of course)! One that I sometimes overlook, but is amazing even at room temperature, is the coconut cashew. I think that one doesn't get the love it deserves.
Are you Ready to #MoveHappy?
Another week of pretty awesome prizes, right?! These are the cherry on top of the enjoyment you get by learning to ENJOY YOUR FITNESS!! #MoveHappy is NOT about slogging out miles or grinding out another workout. It IS about finding something gets you moving AND makes you smile in the process! If your workouts aren't making you smile right now – try something new! And don't forget the sidebar image to show your support, if you're a blogger.
To enter this week, head over to Laura's official post and leave a comment below after each of your #MoveHappy workouts. Comments here don't count this week!
3 comments qualifies you for this week's prizes. After that, you can get EXTRA entries by sharing your workouts on Instagram and including #MoveHappy, plus tagging @sprint2thetable and @FITaspire. After you post a #MoveHappy photo, click on the hashtag and encourage a few others and make a few new friends!!
********************
Questions for you:
Answer one of the questions in the post above!

Or… tell me how you're spreading the #MoveHappy fun .