After five weeks of fun and motivation, the #MoveHappy challenge finally came to a close on Saturday night.
Although the official challenge is over (for now), let's keep the movement alive! Make sure you use every opportunity to enjoy your fitness. If your workouts start getting stale, look for a new way to get active. If you're presented with the opportunity to try something new – do it! One of my favorite parts of fitness is about being ready for life's adventures, giving you the ability to experience life! Rafting, hiking, biking, lifting heavy, running long…the possibilities go as far as your imagination. Get out there and look for a way to move and enjoy life!
[Tweet "The 2nd #MoveHappy Challenge is over, but I'm going to keep enjoying my fitness!! @FITaspire #FitFluential"]
Final Winner!
It's time to announce the final winner of the second #MoveHappy challenge. As a reminder, this week's winner gets a shipment of Sizzlefish's Wild Ocean Blend (affiliate) and a box of 12 Quest Nutrition bars! And the winner is…

Congratulations Stacey!! Stacey is also one of our FITaspire Training athletes, so I was really excited to see her name come up this week!
Thanks again to all our Sponsors!
I want to give one more shoutout to all our amazing sponsors for the second edition of the #MoveHappy challenge. I think we all love the extra motivation of prizes for challenges like this! Laura and I couldn't have done it without them and we were so excited about every single brand who was a part of the challenge.
Thank you all: Quest Nutrition, Fabletics, Nutrex Hawaii, Vega, Growing Naturals, Sizzlefish!!!!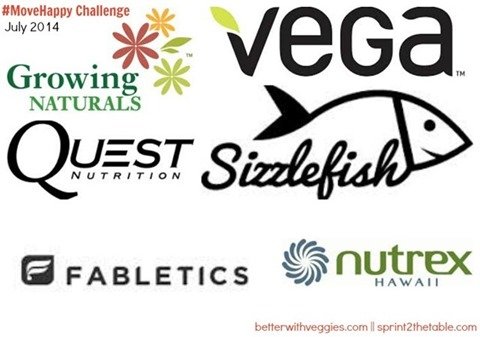 And don't worry – there will be a 3rd #MoveHappy challenge in the future. I'm not sure when yet, but I have an idea in mind. In the meantime, keep the #MoveHappy inspiration alive!!
********************
Questions for you:
What was your favorite way to #MoveHappy in July?
If you could try a new activity this year – what would it be?