One of the unexpected surprises of being a food & fitness blogger is the giveaways on other people's blogs! I don't win often, but I tend to win things I really do need – which is pretty amazing! I won Champion Sports Bras from Tina last year, a TofuXpress (tofu press) from Christine at the end of the  year, and now Jabra Sport Bluetooth Headphones from Paul!!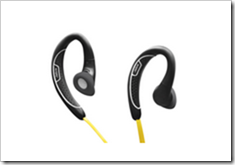 (source)
My headphones arrived on Friday night, with my long run schedule on Saturday morning. Perfect timing! I immediately plugged them in to charge (just 2 hours – pretty good for electronics) and was excited to give them a try. Did I mention I had lost the "ear cushion" from my normal headphones on the plane back from the Jed Smith 50K? I needed new headphones!
After my second run with these fancy "wireless" (Bluetooth) headphones, I decided a video review was in order. Don't make fun of my hair, I had just finished running. 🙂
I say "um.." way too often – I need to work on that!
In case you don't have video capabilities, here's a quick summary:
Pros
Lightweight
Several different ear cushions choices, making it easier to find one that works for you
No wire from your headphones to your phone or mp3 player!
Controls on the right ear for easy access
Cons
A little big if you have small ears (although I have a few tips in the video to help with that)
3 hour battery life – which only matters if you run long (like me)
Not really a con, but you have to wear the paired device (phone, mp3, etc.) on the right side of your body
Question: What is your favorite running "toy"? I can't live without my Garmin!!
*******************************
After my run, Kirk made dinner (I love him!!) while I shot the video and wrote this post. On the menu for the evening were two IsaChandra recipes: Quarter Pounder Beet Burger and Baked Garlic Curry Fries.
Both of these recipes are FABULOUS!! I could have eaten all 4 servings of the fries in one sitting without batting an eye, thank goodness they were taken away from me. 🙂 The beet burgers have so much flavor and I love the texture. We will definitely make this one again – probably during grilling season!
*******************************
And finally, I didn't participate in Tuesday Trainer this week, but that doesn't mean you shouldn't check it out. This week's theme is Animalistic, I can only imagine what creative moves are going to be submitted for that kind of theme. And get ready to work up a sweat with the workout that Lindsay creates with them!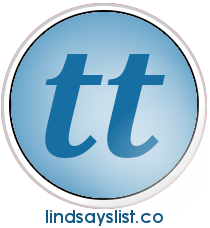 Question: What workout are you most looking forward to this week? I'm excited about my weekend run with the Team 65 Roses group!