I'm so excited to announce that I'm launching a virtual run club, beginning November 9th! Think of this as the running version of the online boot camps that have become so popular – but of course my running programs ALWAYS include strength training, so you'll get those too!
This idea was inspired while running with Kirk on vacation. I realized how much I enjoy the social aspect of running, but my schedule doesn't always align with others. Since most of us have busy schedules these days, virtual run club is a community for running, regardless of where you live or when you run!
Who is FA Run Club for?
Runners who want to keep running through the holidays, be an active part of a community of other runners, and want to take their running to the next level. One of the following should describe you:
Ready to complete your first 10k or half marathon OR
Ready to improve at the 5K, 10K, or half marathon
[Tweet "Group Training & Community for #Runners — Virtual Run Club starts Nov 9! #FitFluential"]
What's Included?
Run Club is a group training program with an online community. Here's what you get by joining our November 9th group:
8 week group training program
3-4 run workouts per week
2 strength workouts per week (your choice: gym or home)
One-on-one training consult
Private online community
Training tips throughout the program

How Does It Work?
Once you register, we'll start by scheduling a one-on-one consult (Phone or Skype) with me to discuss your goals and help choose your training goal. We'll talk about creating your personal training paces for the program, based on a recent race reesult.
Next, I'll set up your personal training dashboard (a TrainingPeaks account, linked to me as your coach) and assign your training plan with both run workouts and strength workouts. All run club members will follow the same strength training plan, regardless of their running goal — which will make it fun as you complete the same workouts!
Finally, you'll get access to our private community on Facebook, where you will check-in daily with me & other run club members for encouragement & accountability. Plus, you'll get regular emails from me with training tips and motivation throughout the program.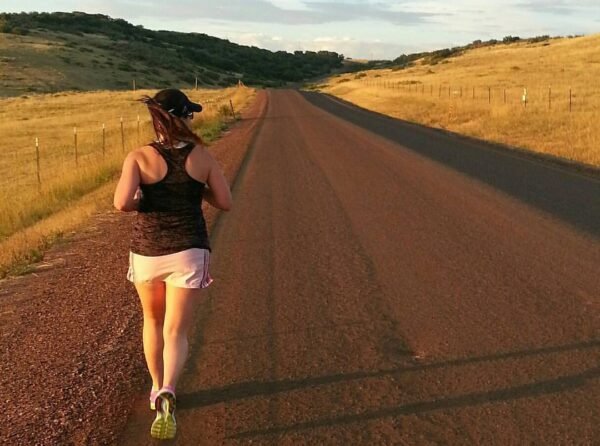 About Your Coach
Heather is an athlete and coach with over 14 years of experience in running and over 10 years in triathlon/duathlon. With a background in dance, she started running with the goal to complete a 5K, but quickly took to the sport and completed her first marathon just a year later. After several years of running, she expanded her experience to include triathlons and duathlons, progressing to complete Ironman Austria in 2011. To further round out her experience, she shifted focus to the gym in 2013 and has competed in the bikini division at NPC & WBFF competitions. Heather's resume includes 8 marathons, 1 ultra marathon, 1 Ironman, 3 bikini competitions, and countless other road and trail races.
Certifications:
USA Triathlon Level I Coach
USA Track & Fielld Level 1 Coach
Training Peaks Level 2 Coach
NASM Certified Personal Trainer
Join Run Club
Ready to join the November 9th group? Click here to register now and be part of the inaugural group. ($99 for 8-weeks) As with all training programs, satisfaction is 100% guaranteed!
Have questions? Feel free to email me [heather (at) fitaspire.com] and let me know what other questions you might have.