Hello again! I'm stopping by or a rare second post to share my entry into the Snack Out Loud #ReinventYourRecipe Showdown! I was invited as one of three Colorado bloggers to create an original recipe featuring the Snack Out Loud Crunchy Bean Snacks. This was my first introduction to the product and I had a blast developing a recipe with these snacks. They sent me a variety of flavors to try – so you know I went to the spiciest option in the box.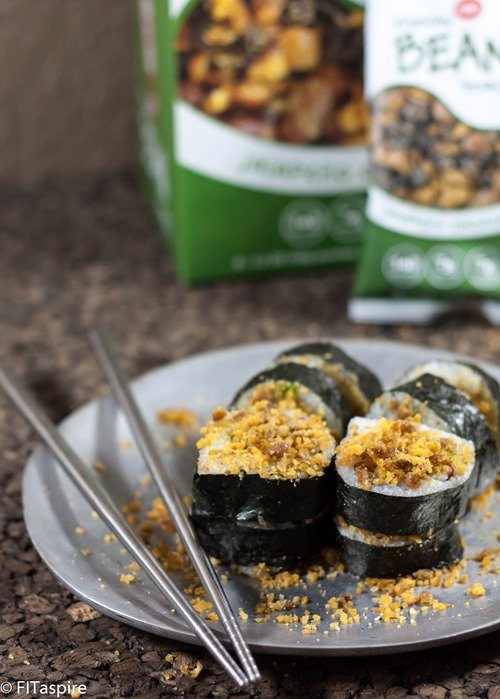 Disclosure: Recipe  development sponsored by Snack Out Loud. Although I was compensated for this recipe & post, all opinions are my own and I only share things that I would recommend to my family and friends. You can read my disclosure policy here.
I used the Jalapeno Cheddar crunchy beans to create Double Crunch Veggie Sushi! I asked Kirk for help with brainstorming recipe ideas and he gets all the credit for the sushi concept. You're going to love this one and it's a great excuse to make sushi at home for the first time, if you haven't already.
[Tweet "Vote for @FITaspire in the @SnackOutLoud #ReinventYourRecipe showdown!"]
Now I need your help!
My recipe is entered into the #ReinventYourRecipe showdown and if it gets the most votes, I will win a $150 Whole Foods gift card! You can vote ONCE PER DAY and you can win a 8-pouch carton of the snacks with your entries. The voting starts today and goes through next Wednesday. Will you help me out and vote for my recipe?!
Head over to to poll and vote for me! This is also the place to get the full recipe for Double Crunch Veggie Sushi, plus the other two recipes created for the showdown. I feel like I'm in high school running or student council.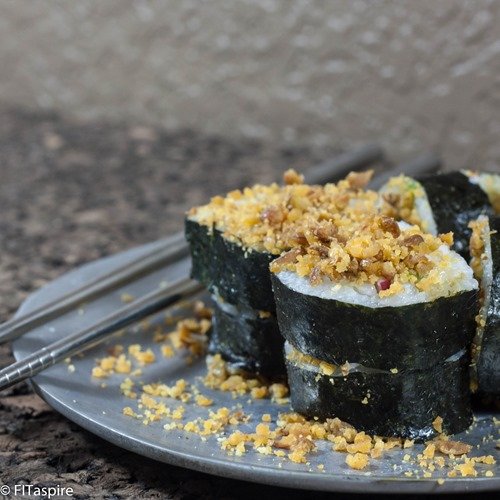 Will you help me out? Vote for me!!!