This Sunday was the final race in the Racing Underground Winter Series, the Ralston Creek Half Marathon. All week we debated doing this race, but the reasons changed throughout the week.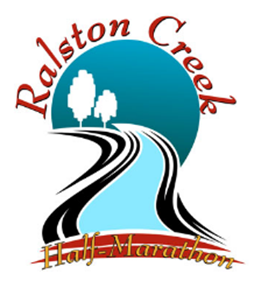 It started with a plan to spend the weekend in the mountains celebrating Kirk's birthday and an early Valentine's Day, then we cancelled the mountain trip when I admitted I was sick, then I wondered if I was well enough to run. I ultimately decided it I ran slowly, the race atmosphere would at least make the distance more interesting.
At mile 4 of the race, I decided I was an idiot. Lucky for me, I had no idea where I was or how to get back to the start – so I competed a half marathon on Sunday morning!
The course started flat to uphill, with a HUGE hill in the middle. I wish I had taken a picture, but picture a climb bad enough to have 3-4 switchbacks crossing the face of the hill/mountain. Yep – that was fun. And yes, I walked. I was not in a good place during this point.
When I saw the gentle downhill from the top of the hill, I reminded myself I like downhills and started moving again. I actually ran 95% of the remaining miles, which isn't something I should be proud of, but sometimes it's the best you can do! I even started having fun again and chatted with a nice girl for about a half mile.
There was a bit of an uphill at the end, which my lungs did not enjoy. I think uphills were the parts where I had a hard time ignoring I was still a little sick, which happened to be about half the course.
At the finish line, I told Kirk that might not have been the smartest idea. But a few days later, I'm still getting better, so maybe it was okay after all. It's my slowest half marathon in years, but I got to run in a beautiful location, with the last 5 miles mostly downhill, with pretty snow for a few minutes.
My official finish time was 2:21:07. A normal time for me is at the very least sub-2 hours, with a PR of 1:50:xx. I'm falling back on DFL > DNF > DNS.
I also remembered how important the mental aspect of running can be. If you let yourself get negative in the race, things get worse. Turn that around and convince yourself to be positive and running really does get better.
********************
Because of sickness (and Kirk's birthday), I completely missed my training update on Saturday. There's not much to tell, but here's what last week's training looked like:
Saturday 2/2: 45 minute Bike
We were in Columbia for our cousin's wedding last weekend and skipped this workout. No good excuse, just didn't do it. But we had fun at the wedding!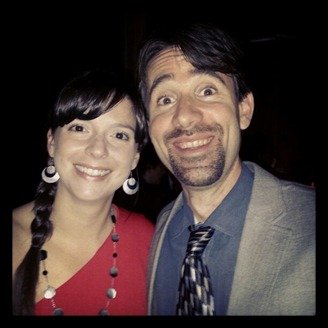 Sunday 2/3: 8 Mile Run
I was counting on this East Coast, sea-level run to feel awesome, but it was rough. I ate way too much fried stuff at t he wedding and this was the after effects. Looking back, this was probably also the start of being sick.
Monday 2/4: 2400 Swim + Chest/Tri
Woke up with a severely sore throat and decided to take an unplanned rest day and get well. Kirk made me a yummy latte to help me feel better.
Tuesday 2/5 – Friday 2/8: Lots of workouts that didn't happen
Every day I hoped that resting would make it better, but couldn't kick it.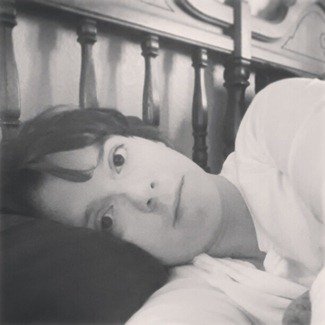 But don't feel too bad, I'm feeling more normal this week! I am traveling for work from Thursday – Sunday, including a very long work schedule each day, so this week will be interesting. I'm ready to REALLY get back to normal soon!
********************
Questions for you:
What did you learn from your "worst" race?

I know a lot of people have been sick lately – how are you feeling?