After a week in Atlanta for Thanksgiving, we came home to Colorado and headed straight for the mountains. While we have had a fairly dry season so far, the snow is slowly coming back and most of our visit included snow showers!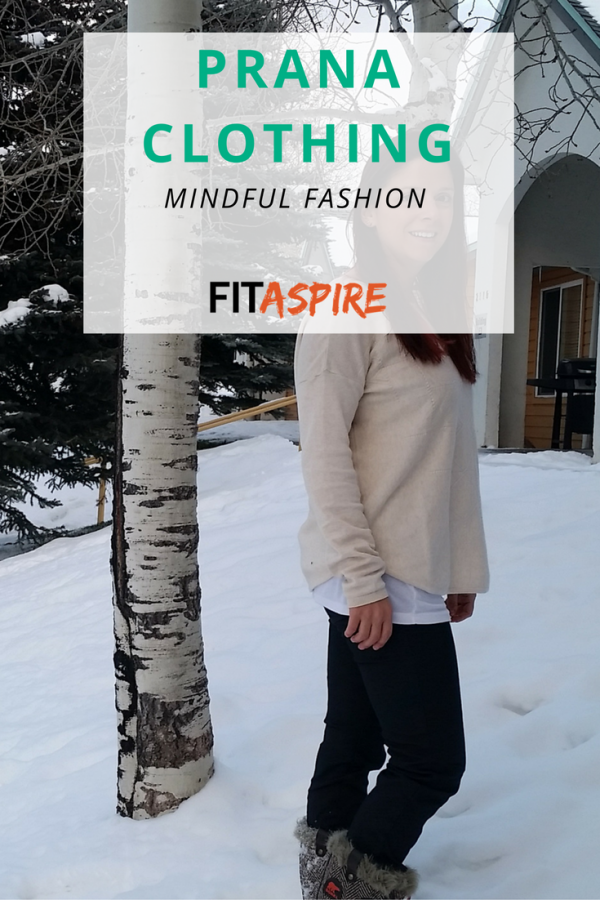 Disclaimer: This post is sponsored by my friends at prAna and Mile High Mamas. Thank you for allowing me to continue creating great content for you by supporting partnerships with brands I love. As always, opinions are 100% my own! You can read my disclosure policy here.
When the snow starts coming down, there's nothing better than cozy sweaters to stay warm. I tend to prefer soft fabrics that look good at the office or on a hike. That's why I jumped at the chance to try an outfit from prAna's. They focus on mindfully made clothing that supports fair trade, sustainable practices, and is ready for any adventure. I love how completely aligned they are with my own values!
The Stacia Sweater is my favorite of the two pieces, made with organic cotton and incredibly soft. It is a relaxed fit and works well with both jeans or leggings. I admit I've worn this sweater 3 times in the last 5 days – it's that comfortable!
I also chose the Kara Jean, which has a tiny dot print to give them a distinctive look up close. The fit is slim, but not too tight. It does seem like they run just a teeny bit small in the waist for me, so size up if you're on the edge.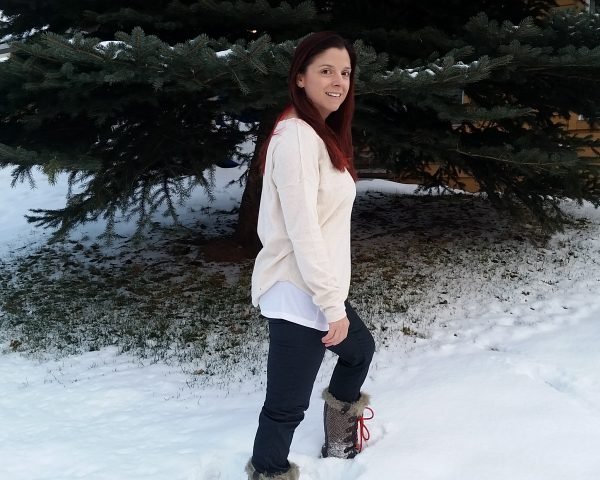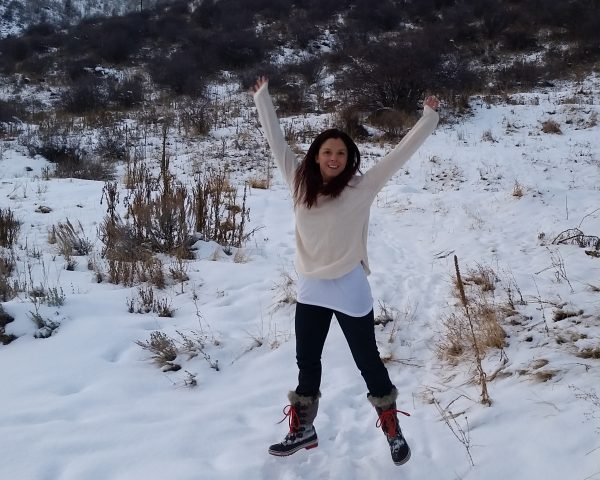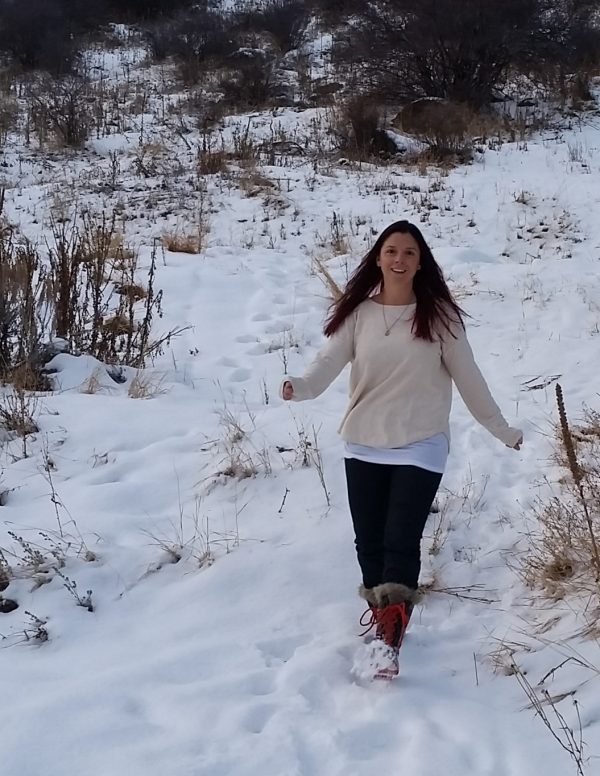 I love the little details in these pieces. The stitched pattern on the sweater gives it a more stylish look than just a creme sweater. And the jeans look completely normal from a distance, but the tiny dot pattern makes them stand out when you're close. It's those details that give the clothes a more premium feel, which I really appreciate!
Want to try prAna clothing or yourself?
I'm excited to share a discount code with you, so you can save 15% of your purchase! Just shop at prAna.com and use code MHMF16HEBL at checkout. No special link needed – just enjoy the extra savings and get a gift you can feel good about for a your friend, family, or yourself!
You can find prAna online at Facebook, Twitter, & Pinterest.
Do you look for brands that focus on sustainability?
Are you done with your holiday shopping early or still on the hunt?