Earlier this week, we started looking at two different nutrition strategies for your goal of losing weight and getting healthy. For most people, nutrition is the hardest part of this goal. Two common problems are staying consistent and the "all-or-nothing mentality". This is the second half of a two-part article, comparing tracking your macros to tracking portion sizes. Once you've read the first half, let's dive into tracking portion sizes to help you understand this approach and determine which will be best for you.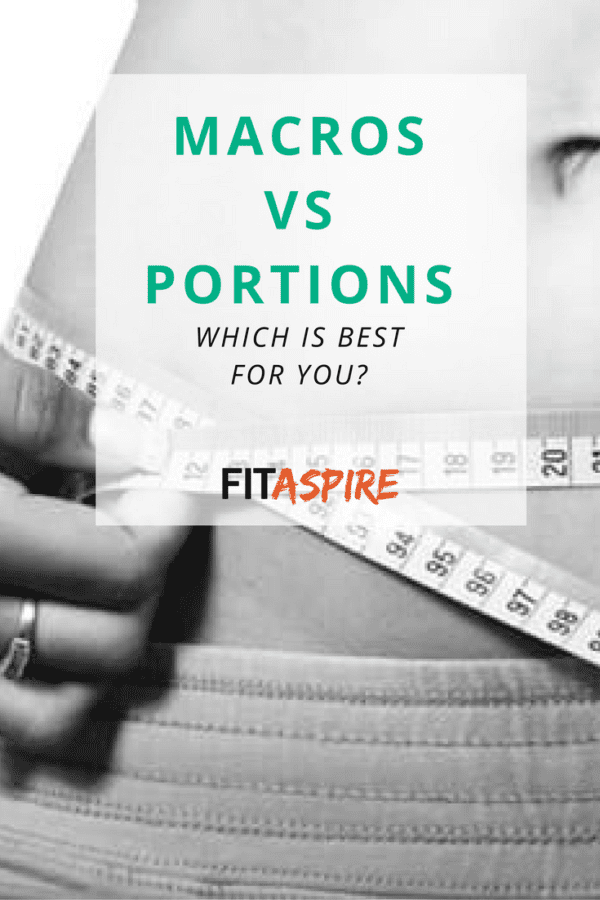 Macro Portion Control
Portion control is not a new concept, but one of the problems with this approach is that many people don't have an accurate idea of what a portion of food looks like. There are a lot of tools that I've seen over the years, but the one I find easiest to remember and use is the system created by Precision Nutrition using your hand as a guide.
I love this approach of using your hand for portions, because you always have your hand with you (instead of trying to remember the size of a deck of cards). This model references different parts of your hand for each macro. Not only is this easy to remember, but it also customizes the size of each portion to your body size. When you think about the portion size for a small female (like me) and a large male – it makes sense that those should be different sizes!
One final piece of this nutrition approach that you'll notice is the different portion guidance for men & women. Remember that all these recommendations are a starting point (or baseline). As with any nutrition program, you'll want to adjust all these recommendations based on your results – either on your own or with the support of a nutrition coach.
Check out this infographic from Precision Nutrition for a quick reference guide on portions:

Is Tracking Portions Sustainable?
I have found this approach to be very sustainable for both myself and my coaching clients. With the recent holidays, I traveled for the week and enjoyed two Thanksgiving meals following these guidelines. While I give myself permission to be flexible on holidays, I found it was very easy to fill my plate first with my portions of protein & veggies. That helped me to enjoy a little extra but still feel good as I finished my meal.
[Tweet "Could tracking portions help you with #fatloss? #nutrition"]
I will admit that although this approach is simple, it's not always easy. This is one of the areas that knowing what you should do and actually doing it can be a challenge. Having the support and accountability of a group or coach can be a great way to help you with strategies to practice this approach and overcome any challenges to your success.