I keep meaning to share more about our house in Colorado, but I never think things are cleaned up enough or "ready" to share. Last night after dinner, I decided it didn't matter. We're all friends here, right?
So, I shot a video of the kitchen – the most important room in the house, right?! I didn't finish cleaning up, I tripped over the trash can…. it's far from perfect.
But so am I, so come on a tour of the kitchen with me anyway!
The two recipes that I mentioned in the video: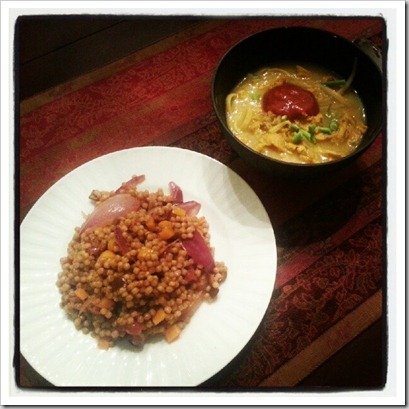 Both recipes were fantastic – and now I have plenty to mix and match for meals the next few days. I hope you enjoyed the little video tour of the kitchen. If you enjoyed it, I'd love for you to subscribe to my YouTube Channel. As always – I love to hear from you guys, so let me know your thoughts in the comments here or on YouTube. I'm trying to grow my followers on YouTube, so I appreciate  your support so much!
*********************
Questions for you:
What did you have for dinner last night?

What is your favorite room in your house?

Do you care to see more of the house – or was this video bad enough? 😉