Today I'm excited to share a guest post from my awesome friend Lindsay, over at Cotter Crunch. If you haven't read her blog before, you're in for a special treat. If you're already a fan, I think you'll enjoy this just as much. And a Healthy Bites recipe makes this even better. Now I'm going to stop writing and let Lindsay take it away!
*****************
Hi there Friends! My name is Lindsay Cotter and I blog over at Cotter Crunch. I'm a pro triathlete's "sherpa wife." I make the fuel, and the refuel, and everything in between! Let's just say I'm happy to be your guide to nutritious gluten free eating! But the other main reason I blog is support others (and my husband) in pursuing their health and fitness goals!
I'd say my best support comes through fueling, especially with easy gluten free recipes/food!
Let's talks about the food now, shall we?
You see, in an effort to help James (aka the Kiwi Cotter) fuel properly for pre and post workout, I started making him healthy bites. What are healthy Bites? Glad you asked.
Healthy Bites are my take on functional gluten free bite sized "ball" snacks. Each bite is made with natural, gluten-free and mostly organic ingredients.
What started off as a real food and gluten free snack option, to help with my personal health and my husband's training, has now turned into my own little business. I am passionate about it and want to share these bites with others…kids, athletes, on the go mom's, food allergy folks, and more! My mission is to make gluten free and process free food that actually tastes really good.
Sheesh, do I sound like a Corny Cotter or what? Haha.
Anyway, today I wanted to share with you one of the first flavors of Healthy Bites I ever made. It's perfect for post workout too! Okay it wasn't the first but it was definitely an original. Plus it's a sneak peak recipe from my Healthy Bites Ebook!
PB&J Healthy Bites Recipe
Author:
Recipe for optimal recovery
Ingredients
½ cup dried cherries
2/3 cup Gluten free cereal of choice
¼ cup chopped nuts
1 heaping tbsp of Natural Peanut Butter
1 teaspoon cinnamon
pinch of sea salt
Instructions
Blend dried fruit and cereal together in blender or food processor. Transfer to large bowl.
Mix in nuts, peanut butter, and any additional flavoring. Mix well with hands.
Roll mixture into individual small balls, about the size of a ping pong.
Place balls on a cookie sheet lined with parchment paper, then place the sheet in freezer.
Freeze for 30 minutes, then transfer to plastic bag or container for storage.
These PB&J Fuel Bites will keep in the fridge for up to 6 weeks.
Health Benefits:
Dried cherries, an anti-inflammatory and an antioxidant, aid in muscle repair. Peanut butter contains Vitamin E and protein, both of which help with muscle repair and recovery. The nut-free alternative, pumpkin seeds are also high in protein for muscle repair. Nut butters in general have Vitamin E and protein which aid muscle repair. Vitamin E also accelerates blood circulation, which is great post workout. Sea salt will aid in electrolyte balance. Uncle Sam cereal is a good choice for post-run carbohydrates without any added sugar.
Nutritional Value: Each bite contains approximately 51.5 Calories, 2.3 grams Fat, 38.3 mg Sodium, 55.2 mg Potassium, 6.8 g Carbohydrates, 1 g Fiber, 1.7 g Sugar, and 1.5 g Protein.
Note: To make this recipe nut free, use sunflower or pumpkin seeds instead. If you can't find dried cherries, use 5 dried plums, a great source of potassium, instead. If you're watching your sodium intake, exclude sea salt.
[Tweet "I can't wait to make these PB&J Healthy Bites from @lccotter! #glutenfree #vegan"]
Well folks, that's all I got for now. I hope you get to make these. If so, please let me know how they turn out.
Thanks for letting me ramble on Heather's Blog today. I mean, that's what blogs are for right?
You can see more on my site, facebook page, or in my BOOK of BITES eBook on my side bar (volume II also available).
Cheers,
LC (aka Sherpa Wife)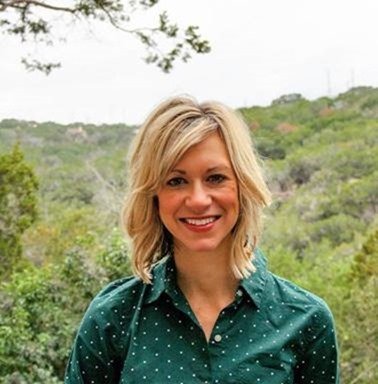 ****************
Questions for you:
Have you tried Healthy Bites before? My favorite is one Lindsay made me with vegemite!!

What is your favorite way to refuel after a workout?