There are so many wonderful, talented bloggers that I have discovered over the last year or so. You can find many of them on my "Blogs I Follow" page, if you are interested.
Over the past few weeks, I've made several recipes I've found on blogs and they have all turned out great!
from Laura (Sprint 2 The Table)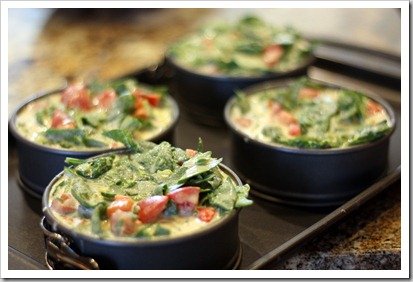 Pre-Oven Freshness
Post-Oven Tasty-ness
*******************************
from Lauren (Oatmeal After Spinning)
*******************************
Lemon Blackberry Grilled Cheese
from Kelly (No Sugar Sweet Life)
I made this one plant-based by switching the cheese for Daiya Jack
*******************************
These are just a few of the dozens of recipes I've made over the past year of reading blogs. If you're not already taking advantage of the amazing recipes that are shared every day, I encourage you to take the plunge.
I also encourage you to join in the recipe fun by joining the inaugural Meatless Mondays from A-Z here on Better With Veggies. Just a reminder that the first week is all about Artichokes. On Monday, there will be a link-up on the post, where you can share your meatless artichoke recipes!!
You can add the badge to your posts by copying and pasting the text above into your Monday posts. I can't wait to see what you've come up with!!
*********************
Questions for you:
What is the last recipe you made from a blog?

What are your plans for the weekend? (other than creating an artichoke dish, of course)