In just over 3 weeks, it will finally be head back to Park City, Utah for Blend Retreat 2014!! In case you're new here, Blend is a weekend getaway for bloggers and readers to get to know each other. There is good food, new friends, some great fitness classes and a chance to learn about some great brands who also love bloggers like us! You can read more about why you should join me here.
This year, I am honored to be sponsored by Nutrex Hawaii. I originally learned about Nutrex Hawaii's Spirulina products at the end of last year and added that product to my daily supplement routine. Not only is spirulina an amazing superfood, but this brand is the most affordable and high quality that I have found!
Disclosure: This post is part of my sponsorship with Nutrex Hawaii. While I was compensated for a series of posts, all opinions are my own. You can read my disclosure policy here.
Nutrex Hawaii Hawaiian Health Kit
To celebrate this new sponsorship, I'm so excited to give you a chance to try a few of their products! One lucky winner will win a Nutrex Hawaii Hawaiian Health Kit, including: Hawaiian Spirulina Pacifica, BioAstin Astaxanthin, and Green Complete Superfood Powder!
Let me tell you a bit more about the products in this package.
Hawaiian Spirulina Pacifica
You've probably heard a little about spirulina before today. It's one of the most nutritious, concentrated whole foods known to humankind! Just one serving (3 grams) of Hawaiian Spirulina Pacifica provides:
60% protein and an excellent source of Vitamins A, K1, K2, B12 and Iron, Manganese, and Chromium*
Rich source of health-giving phytonutrients such as carotenoids, GLA, SOD, and phycocyanin*
More nutrition gram per gram than any other Spirulina on the market*
Personally, I typically get a bottle each of the powder and the tablets for my kitchen. I use the powder to mix into my morning smoothies, like this Shamrock Crunch Shake.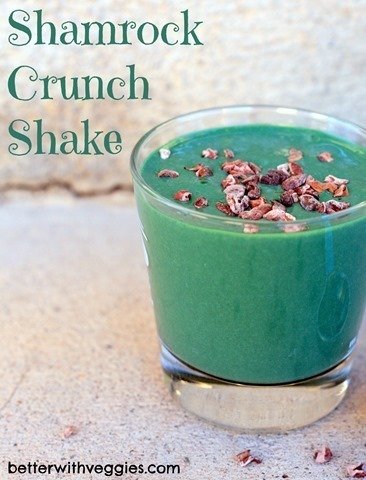 Green Complete
This one is new to me and I can't wait to try it! Green Complete is a green superfood blend designed to boost energy and immunity. it comes in a natural vanilla bean flavor and contains:
One full 3 gram serving of Hawaiian Spirulina
Organic greens – Barley, Broccoli, Kale & Wheatgrass
Organic antioxidants – Dulse, Acai, Goji Berry
Probiotics
Pulling all that together, one serving has higher levels of key antioxidants, enzymes, vitamins and minerals than five servings of fruits and vegetables.
BioAstin Hawaiian Astaxanthin
Astaxanthin is known as nature's most powerful antioxidant and this new formula is ideal for athletes. It comes from fresh water algae grown on Nutrex Hawaii's farm in Kona (similar to their Spirulina). What does this antioxidant support?
Supports joint and tendon health*
Supports skin during UV and sun exposure*
Supports eye and brain health*
Improves recovery from exercise*
*These statements have not been evaluated by the Food and Drug Administration. This product is not intended to diagnose, treat, cure, or prevent any disease.
Ready for the Giveaway?
Hopefully you understand a bit more about these product now. I keep learning more about them myself and I've been taking the spirulina for almost six months now! This giveaway is open to readers in the US and Canada, so everyone who can attend Blend can participate. You can enter through next Tuesday, May 20th. Just use the widget below to enter!
Good luck!!