I don't know about you, but I've been looking forward to today since I announced Meatless Mondays from A-Z last week! I had a few ideas of dishes that I could create with artichokes, but in the end, I decided to use the canned variety in this recipe. A little more sodium perhaps, but very convenient and very accessible. I LOVE fresh artichokes as well, so before we get to the recipe, I thought I'd share my tips for cooking with the fresh variety.
Cooking Fresh Artichokes
Start with a fresh artichoke (my favorite is the large size, but any size will work.
With a sharp knife and chop off the top 1/2 inch. I don't bother cutting off the tops of all the leaves, just enough to make the top of the 'choke flat.
Chop off the bottom 1/2 inch of the stem.
Steam the artichoke with a mixture of water and a splash of apple cider vinegar. Steam for 35-45 minutes, or until the flesh of the small exterior leaves is tender. To test, pull off a few small leaves and pull off the flesh from the base of the leaf with your teeth. Should pull off easily be fairly soft when finished.
When cool enough to touch, cut off the base of the artichoke – about 1/4 inch above the stem. If you want to eat the base (I love it, but it can be too bitter for some), use a spoon to scoop out the hairy portion from the base and discard. Trim off the outside of the stem and eat!
To enjoy the leaves, pull them free and dip the base of each into your desired sauce and eat the flesh from the bottom of each leaf.
Cooking Canned Artichokes
Sometimes it's easier to start with the canned variety, which makes it easy to mix them into a recipe. This week, I decided to mix artichokes with silken tofu to make a creamy dip to enjoy with a bag of pretzels and box of melba toasts I've had in the pantry for a while now. It's also an easy snack to bring to a picnic, without the mess of discarded leaves from the fresh variety. And with over 14 grams of protein per serving, you'll feel satisfied for longer than the typical snack dip.
**Note: I have recently edited this recipe to note ranges for red pepper, garlic, and onion. My family & I all love this dip with the full amount of ingredients, but it can be quite spicy to others. Feel free to adjust the amount of those ingredients to your taste preferences!
Artichoke Power Dip
Author:
Ingredients
1 can (8.5 oz) Quartered Artichokes
1 teaspoon crushed red pepper
cooking spray
1 package (12.3 oz) Silken Tofu
1 can (8.5oz) Artichoke Hearts
2 teaspoons onion powder
2 teaspoons garlic powder
2 tablespoons green onions, chopped
1 cup nutritional yeast
1-2 tablespoons crushed red pepper
1-2 cloves garlic
1/8 – 1/4 cup red onion, diced
2 tablespoons parley, chopped
Instructions
Place quartered artichokes in single layer on cookie-sheet coated with cooking spray. Sprinkle evenly with 1 teaspoon crushed red pepper. Broil on high for 8 minutes.
While broiling, combine remaining ingredients (silken tofu through parsley) in food processor and mix together until smooth. You may need to stop and scrape excess down the sides of the bowl.
Transfer mix to a medium bowl and stir in roasted artichokes. Top with extra parsley for garnish, if desired. Serve with pretzels or toast.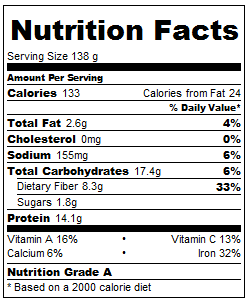 Now it's your turn to share the artichoke goodness!! Submit your post below to share your meatless monday recipe featuring artichokes. Can't wait to see what you came up with. 🙂