I'm sharing something a little different here today – specifically for my readers who are also running or triathlon coaches. If this isn't quite your thing, feel free to skip it & check out these awesome tips for morning workouts!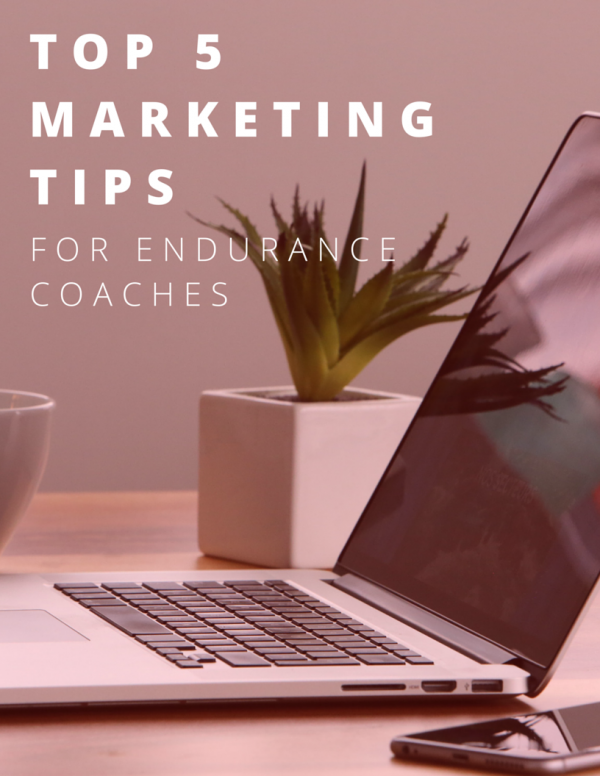 Most of you know that I am a running and triathlon coach, helping athletes to reach their goals faster and with less injuries. What you might not know, is that am also a marketing consultant – in fact, i have over 14 years of experience in the digital space and currently lead marketing at a Fortune 150 company.
Last year, I decided to combine my passions (coaching + marketing) and help other endurance coaches grow their businesses.
Marketing Tips for Coaches
I want to help you learn & implement the strategies and tactics that will help you grow your business! One of the best things you can do for your business is to create a marketing strategy to help you reach your ideal clients.
Creating branding that appeals to your ideal audience, developing a content strategy that provides a lot of value, focusing on targeted lead generation, & developing a plan of what to do once you find the right leads. This is the stuff that is fun for me and I want to break it down and make it fun (or at least manageable) for you too!!
If you're an endurance coach and want to learn more about how to grow your business through marketing, I've got a great resource to help you get started!
Top 5 Marketing Tips for Coaches
An instant download of 5 Top Marketing tips for Coaches. This 5-page guide will help you focus on the things that really matter when marketing your business – so you can get focused and start growing! These are some of the tactics that I teach in my Marketing Academy for Coaches that have been most effective in getting things rolling.
[thrive_leads id='26984′]
[Tweet "Top 5 Marketing Tips for Endurance Coaches! #running #triathlon"]