Happy Giveaway Friday! Did you catch yesterday's post on some of my favorite things? One of the items I mentioned is LiviaOne Daily Liquid Probiotics. Today I wanted to share a bit more about this product AND give you a chance to try it for yourself ($49.95 value!).
Disclosure: LiviaOne provided me a bottle of the Daily Liquid Probiotics in exchange for an honest review. They are also providing the prizes to one lucky winner. As always, all opinions are my own and I only share things that I would recommend to my friends and family. You can read my disclosure policy here.
What are Probiotics?
You've probably heard of probiotics before, but you may not know what they are. Basically, they are live microorganisms that can protect & help prevent disease. When you supplement with probiotics, you can help support your immune system (which I learned is primarily in your gut!) to make it even more powerful.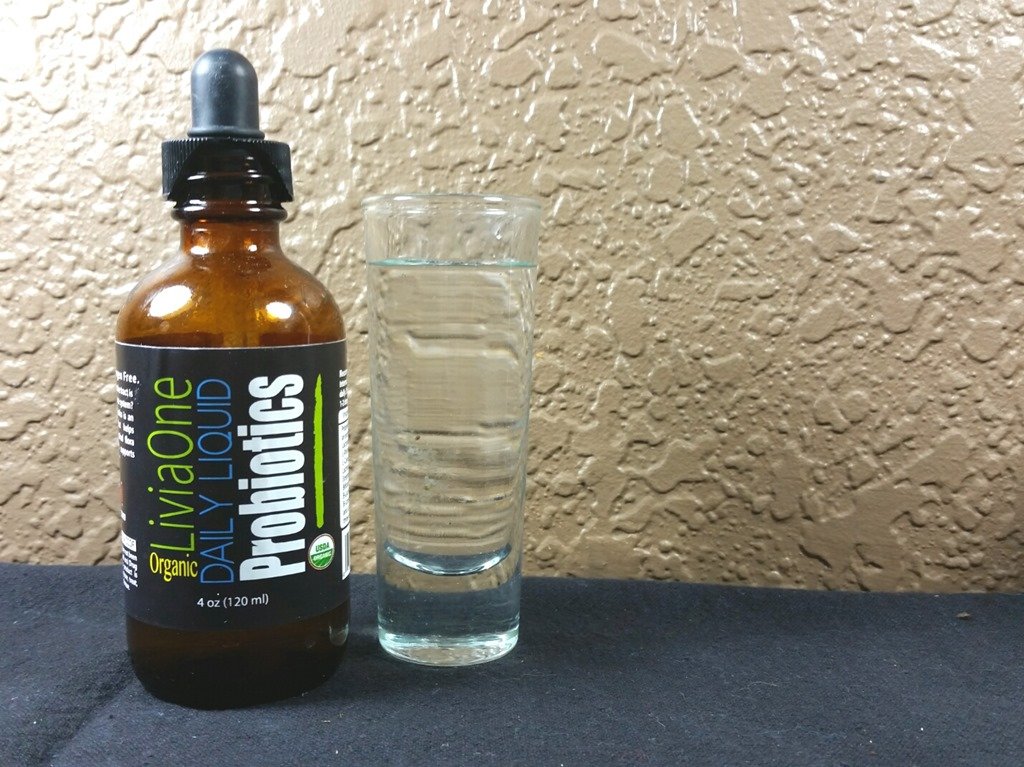 LiviaOne is a clear, USDA Certified Organic, tasteless, liquid probiotic (no refrigeration needed). It's raw, living and active – which they claim makes it more effective at breaking through stomach acids & getting into your intestinal tract. Because it's a liquid, you can drop it straight into any beverage you are drinking (although they recommend avoiding hot beverages). I add mine to a little water in the morning and I haven't noticed a taste at all!
Benefits of Probiotics
Still wrapping your head around how these might help you? Check out this list of benefits that LiviaOne shared with me:
Assist in digestion and absorption of nutrients
Synthesize vitamins
Assist in the absorption of minerals
Break down dietary carcinogens
Influence the development & function of the immune system
Forms a natural defense barrier against bacteria, toxins, & antigens
My Experience

I've been taking probiotics for almost a year now and have tried several different brands. For me, I typically notice a difference in digestion with a good probiotic. When I've tried some probiotic brands in the past that are of lower quality, I notice that benefit disappears. When I replaced my old favorite with the LiviaOne Daily Liquid for the past month, I felt it worked just as well. I really like the convenience of the liquid vs another pill!
Giveaway Time!
Ready to try it for yourself? The folks at LiviaOne would like to send one winner a bottle of the Daily Liquid Probiotics (or other product of your choice from their website), so you can experience the benefits for yourself ($49.95 value). This giveaway is open to winners in the US & Canada, just use the widget below to enter. The giveaway will be open through midnight on February 18th.
Congratulations to the winner – Holly Edwards!! Send me an email to claim your prize, including your mailing address & phone number.