It's the last day of April and I'm ready for May! It's always a hard transition for me to go from winter to spring, but it's time. This weekend kicks off Saturday morning "Yoga in the Park" in our neighborhood and it's supposed to hit 80 degrees. And to think we had snow in the mountains this past weekend. I love our crazy Colorado weather!
So let's wrap up this month with a little fun. Grab a cup of coffee (or tea!) and catch up with my life currently.
Current books:
I traveled a bit this month for work, so I was able to get much closer to my goal of 24 books this year. For audiobooks, I listed to Anita and Courageous (a great book for the guys in your life!). I had time to read a few books on planes, where I added Water Walker and The Devil's Game. If you're keeping score, that brings my total for 2014 up to 7 – so I'm on track!

Right now, I'm finishing up One Chance on Kindle and I just started Experiencing God on audiobook. I'm pretty sure I did at least some of the Experiencing God study at some point in high school or college, but I don't remember much of it. I'm excited to read the updated book this time!
Current food:
Someone brought this Honey Smoked Salmon on our backcountry hut trip and I had to find it when we got home. It has so much flavor and is ready to eat straight out of the bag. I've had a few ounces of this with some fresh snap peas for an afternoon snack the last few days. Yum!
Current drink:
Hot tea and me are close friends right now – it's a little extra flavor without the calories. My favorite right now is a gingerbread tea with just a smidge of maple syrup. It tastes almost like a cocktail (almost).
Current music:
I finally saw Frozen this month and I'm completely obsessed with the theme song – Let it Go! My favorite is the Idina Menzel version, but I like Demi Lovato's version too. In case you were wondering, this a great song to run to!
Current favorite show:
I'm still loving Reign, but Bones is my favorite. It's the show on our DVR that always gets watched first. I've been a David Boreanaz fan since Buffy and Angel, what can I say?
Current nail color:
My nails are still going strong and I've been playing with lots of colors. I am loving Julep and have lots of colors to choose from between my monthly Maven boxes and the other extras I seem to keep buying. Right now I have a fairly neutral color on, which is called Emma:
Current wish list:
More time. I don't really need any stuff, but I could always use more time. I'm trying hard to finish up studying for my NASM exam and there's always so many other things to do. Extra time is always something I could use. I know…not going to happen. But it is a wish list!
Current guilty pleasure:
I found these amazing organic lollipops on Swanson Vitamins and am hooked! They are organic, gluten free, vegan and AMAZING!! They make a whole bunch of similar treats and I may have bought a sampler box with lots of different varieties this month. I don't usually like hard candy or lollipops, but these rock. You can use my referral link for your first order from Swanson Vitamins for $5 off!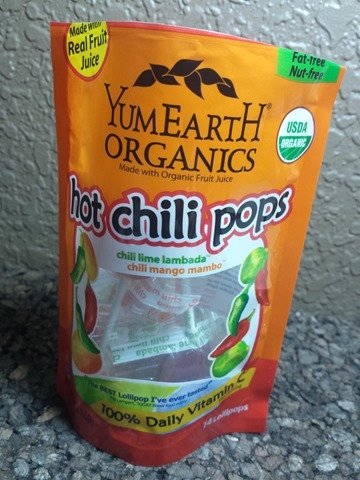 Current needs:
Seriously, I don't need anything. I enjoy browsing for fun new things, but no needs right now. Lucky girl right here!!
Current bane of my existence:
I never get pre-check!! Seriously – I think I must be on some list somewhere, because I have never ever gotten that coveted pre-check security option. I guess I just need to apply to one of those paid programs or stop complaining. #firstworldproblems
Current indulgence:
I'm back on my once weekly drink plan and this is always my least favorite part. So my favorite indulgence is my weekly glass of wine. It's exciting getting to pick out the perfect bottle each week. It's the little things.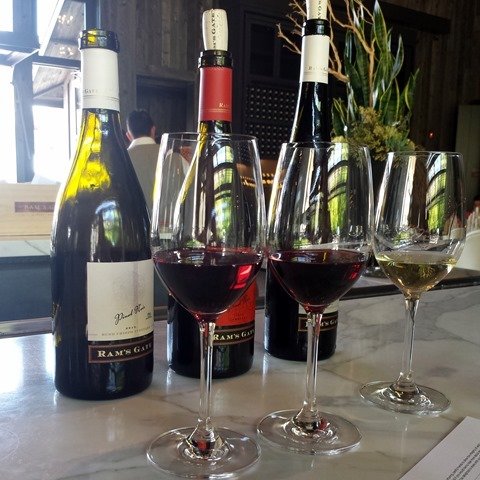 Current blessing:
This might going to seem weird, but I actually like to travel. It can be tiring, but I love getting to visit different places and have a different schedule. I think growing up with a mother in the airline industry has just ingrained it in me – it's fun! I consider it a blessing to get to travel for work and I'm glad it's been more frequent recently. I wouldn't want to travel 100%, but I enjoy a couple trips a month!
Current slang:
I always have a hard time with this one – how about "No Worries"? I work regularly with Australia, so it's a pretty regular one in my vocabulary, although I've set it for years before I started working here. Now it's just more common!
Current excitement:
We just booked our next short vacation – an extended Memorial Day weekend vacation in Aspen. We found a fun hotel with a pool, spa, and lots of nearby hiking trails. I can't wait!!
Current mood:
I'm feeling content. Things are going pretty well right now, even though I'm busy. I end up adding more to my plate when I'm not overly busy anyway.
Current link:
We love growing a vegetable garden (remember this tour of our garden in Atlanta?) and found a great resource for planning our first vegetable garden here – the Smart Gardener. We mapped out our garden, picked out the plants, and it tells us what to plant each week. We grow most of our veggies from seeds, so it's really helpful to have the timing for what to plant indoors vs outdoors and when to transplant. Cool if you're into gardening!
*******************
Questions for you:
Tell me your current answer to one of these questions!