So you've probably seen this A-Z survey floating around over the past week – a great way to share a little more random information about me! Thanks to Janetha for creating this survey – great idea!! On a side note – she has a cool Pop Chips giveaway on her blog, a sponsor of the Blend Retreat!
And without further ado – the A to Z survey about ME!!
A is for age: 32, a number that doesn't freak me out – it's just a number. 🙂 When racing in triathlons/duathlons, you race the age you will be at the end of the year. Since my birthday is November 29, by the time it's actually my birthday, the number seems normal!
B is for breakfast today: Smoothie!! Today's was filled with bananas, almond butter, Chocolate PB2, flax meal, and almond milk.
C is for currently craving: A taste of our latest homebrew, currently fermenting away in the "beer closet". Unfortunately, it will likely be another 3 weeks until I get a taste.
D is for dinner tonight: A slightly unsuccessful meal, but still tasted good. Kale Salad with sunflower seeds & cranberries, SooFood Mix (review coming soon), and Reuben Rolls in Rice Paper (which, by the way, is not the same of egg roll paper…at all…). Did you know that when you try to fry rolls wrapped in rice paper, the wrapper just disintegrates? There are no pictures – I will try again when I find actual Egg Roll Paper.
E is for favorite type of exercise: Running!! But you knew that. 🙂 If we're talking non-traditional exercise, I would say snowboarding, something we don't get to do nearly enough. We do have a trip coming up in just over a week where I will be brushing up on those skills!!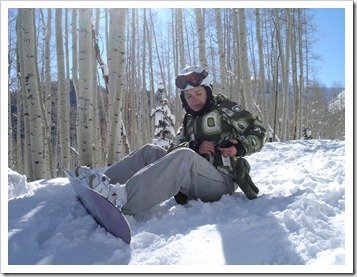 F is for an irrational fear: Spiders and being tortured to death. Putting those together would be even worse. Can you see why I don't watch scary movies?
G is for gross food: Watermelon – otherwise known as "puke fruit" in our house. I think I got sick as a kid after eating watermelon and the thought of that stuff still grosses me out!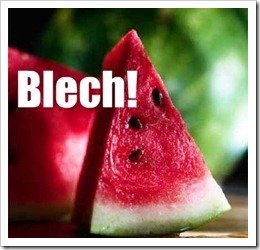 (source)
H is for hometown: Destrehan, LA – just outside of New Orleans
I is for something important: My relationship with Jesus and my hubby. I guess that's two things that are important – but whatever! Both are very cool dudes.
J is for current favorite jam: I keep getting that stupid "I'm Sexy and I Know It" song stuck in my head.
K is for kids: Nope! My current plan is to stick with the furry kind, although if God has other plans, He'll tell me. 😉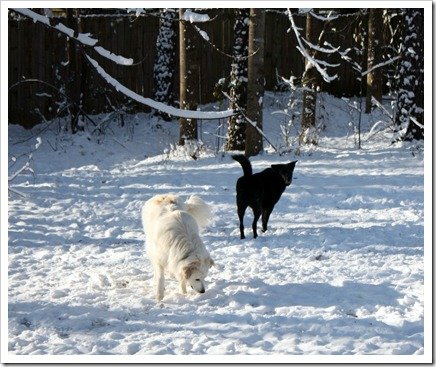 L is for current location: Marietta, GA – or OTP (outside the perimeter) for you Atlanta peeps.
M is for the most recent way you spent money: New pair of boots!! from Payless. I ordered them online, so I'm hoping they'll be as cute in person. They are supposed to be a lighter color in real life, which would be even better.
(source)
N is for something you need: Nothing. Although I have lots of wants, some more important than others. I probably "need" a new Garmin the most – I think mine really is dead this time. Those things are so expensive though!
O is for occupation: E-Commerce Manager at a consumer products company.
P is for pet peeve: People correcting my pronunciation incorrectly! This typically happens with German words – ugh!!
Q is for a quote: "From failure you learn. From success…not so much!" – Meet the Robinsons
R is for random fact about you: I am a certified Rescue Diver – just don't get to go scuba diving enough. I need to live closer to the mountains or ocean for my activities! =)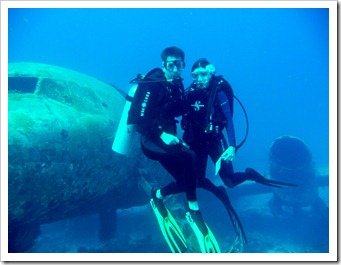 S is for favorite healthy snack: Date, stuffed with almond butter and topped with chia seeds!
T is for favorite treat: An amazing bottle of wine shared with my hubby.
U is for something that makes you unique: Okay – I've sat here for like 15 minutes trying to come up with something unique – I have no idea!
V is for favorite vegetable: KALE!! Kale chips, kale salad, kale-topped nachos, sautéed kale, green smoothies with Kale – it really doesn't matter. Did I mention I love Kale? 😉
W is for today's workout: 30 minute ride on the bike (trainer) and Best Body Bootcamp strength.
X is for X-rays you've had: My right tibia a few years ago, to see if I had a stress fracture. The x-ray was pointless – it showed nothing, but rarely does. It was the bone scan the next week that confirmed I did and cancelled my marathon plans. That was the second time I missed the NYC marathon (the first was due to vacation).
Y is for yesterday's highlight: My tutu arrived!! I tried it on, it's so comfortable, and I'm really excited about running in it this weekend!!!
Z is for your time zone: Eastern + Daylight Savings. I love daylight savings – so much happier when you get out of work and still have several hours of sunshine.
********************
Your turn – today's question for you:
Pick the first letter of your hometown and answer that question in the comments. =)