Since I'm currently cycling through the countryside of France, I thought it especially appropriate to share today's post with you about Le Course, which was part of Tour de France this year for the first time. Whether you're a cyclist or not, most people have heard of Tour de France. When Optum Pro Cycling reached out last month to share the story of some of these women, I had to take advantage of this great timing!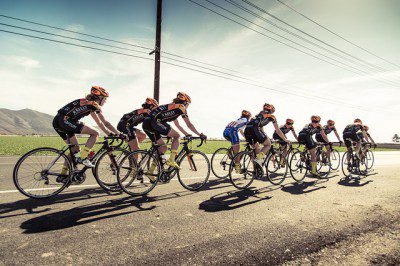 This year was the first time that Le Course was part of the event – which is an invitational 13 lap circuit race where three US teams were represented. The event was part of the Tour's final circuit on the Champs-Élysées; the women raced into Paris hours before the men arrived.  As cycling continues to rise, La Course is a really positive step toward building momentum in women's cycling. Only three U.S. teams were invited to take part in Le Course, one of them being the ladies of Optum Pro Cycling presented by Kelly Benefit Strategies.
Q&A Session with the women of Optum Pro Cycling
Jade Wilcoxson
How does it feel being one of the first women to compete at La Course after many years of not being represented at the Tour de France?
It feels like women's cycling is growing and taking an appropriate step forward in being recognized as a legitimate sport that is worth watching for the spectators and worth sponsoring as well.
How are you preparing for La Course? What's your training like? How are you fueling yourself leading up to the big day?
I spent a week in BC doing a series of criteriums to improve my leg speed and work on my VO2 max efforts. Now I'm training in Belgium tuning up my skills in the European peloton and getting adjusted to the time zone which is 9 hours ahead of my home In Oregon. As far as fueling up, I try to eat the same diet I normally do. Carbs, veggies, protein and some fat at every meal and nothing in excess.
Leah Kirchmann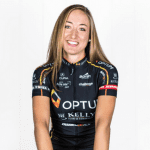 What tips can you share with women who want to get into cycling, but aren't sure how to get started?
Your local bike shop is a great resource for finding local cycling groups and ride opportunities.
It is also worth investing in a good pair of bike shorts, a women's specific saddle, and a bike fit to get comfortable while riding.
Is there anything else you'd like to add about your journey and experience?
I absolutely love racing as a professional cyclist with Optum and can't imagine my life without sport. Nothing can really match the feeling of freedom I experience while riding a bike!
Denise Ramsden
What are the challenges you, and other female cyclists, have faced in pursuit of this achievement?
Cycling is not a mainstream sport in North America, so I think men and women alike face a lot of challenges to reach the top. The biggest difference for us, is that the top looks a lot different from the men. While male cyclists may have to go through a lot of sacrifice and lean times to get there, if they make it, it typically pays off. For female cyclists the level of stability is much lower. Even if you are at the top you might not have as many race opportunities, struggle to find good teams and struggle financially. It becomes a challenge to balance the demands of a 'professional' sport, that doesn't pay much, with the rest of life's realities.
Do you have any must-have tools, resources, or products you can't live without?
When I'm travelling – which we do a lot – the one thing that I can't live without is my own pillow. My grandma even made me a special travelling pillowcase with little bikes on it. I guess a good sleep is the one thing I can't live without and having my own pillow is the best way to guarantee that! Then you aren't stuck trying to sleep with sausage pillows or make a pillow out of sweaters.
[Tweet "Hear from the women of #cycling about riding at Le Tour. via @FITaspire #FitFluential"]
Lauren Hall
What tips can you share with women who want to get into cycling, but aren't sure how to get started?
Go to the local bike shop and just ask but not on a weekend! Go during the week and they will probably be able to spend an hour or two explaining what each bike is used for, helmets, shoes, chamois, etc.  Most bike shops have group rides and then from there it's however much you want to get involved and independent.
Is there anything else you'd like to add about your journey and experience?
I'm so thankful to Optum for finding the funds to send us over, I would also like to say thank you to everyone who signed the petition and to the girls that pushed this with ASO – Marianne Vos, Chrissie Wellington, Emma Pooley and Kathryn Bertine, without them this wouldn't have happened.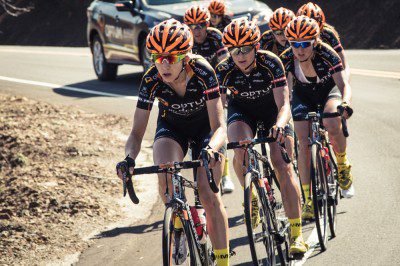 *********************
Questions for you:
Have you ever tried cycling – either road, mountain, or tri?

What sport is on your wish list to try?