I know this is unheard of in the blogging world, but I've never had kabocha squash before. In fact, Kaity had to buy me a few for this challenge, because I still haven't seen them anywhere! I guess I shop in the wrong spots.
Now that I've tried it, I can't believe I've missed out for so long. It's easy to prepare (I sliced & roasted mine for 35 minutes at 400 degrees) and tastes so sweet! Like pumpkin, this is a great vegetable to sneak into breakfasts and desserts. I think I'll be stocking up!
Now the bad news….
I was looking to make a bar that would pack easily for work and be the balance of protein, carbs, & veggies that I needed this week. I also wanted to use the Peanut Flour that I finally bought a few weeks ago, without it being overly nutty in taste. Unfortunately, the bars just never set up. Not the right mix of ingredients, although the flavor was good.
So – unfortunately I don't have a recipe to share today. I took the challenge a little too late (again) and came up a bit short. BUT – I did discover a delicious squash to add to my veggie rotation. And I'm not giving up on this recipe, I will try again!
The good news…
Since it's a linkup, I know that you had better luck than me and created something delicious to share this week! There was a lot of excitement about this ingredient, so I have high expectations. I'm ready to learn from you! 🙂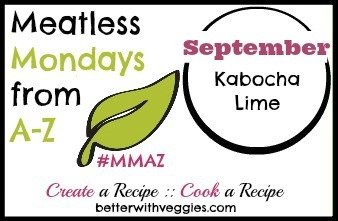 *******************
Questions for you:
What are your favorite sweet veggies?
Do you eat snacks each day or just the traditional 3 meals?