Today is my last day of work before vacation (woohoo!!). I'm actually headed to Park City, Utah for a week of snowboarding assuming the weather cooperates. Did you know that's also the location of the Blend Retreat in June? Well, it is!! And today I want to explain why you should also be headed to Park City in June!!
What is Blend Retreat?
If you've been a longtime reader of Better With Veggies, you've heard me talk about Blend Retreat for a few years now. However, if you're new, this might be the first you've hear of it! The BLEND Retreat is where the term #blend really started. It's where bloggers become friends in a fun weekend retreat for healthy living, food and fitness bloggers from across the United States and Canada. It's not a place to go learn about how to blog, improve your blog, or similar blog-related things. It's a fun weekend filled with fitness, Instead of focusing on seminars and formal speakers, our focus is on friendship and having a weekend away to get to know and connect with one another in real life.
You can see all my previous Blend posts here, if you're interested in a deeper look.
Why Should You Go?
Cause it's AWESOME! Seriously – it's the only conference that I've attended every year and I make every effort to get there. It's filled with fun fitness activities (that you can choose to join or not), socializing time, a beautiful venue, and a fun town (Park City – where I'm headed for vacation next week!). You can check out the full agenda on their site. It's okay if you don't join all the activities, I'll actually be about a month from my first competition for the year and likely won't do everything.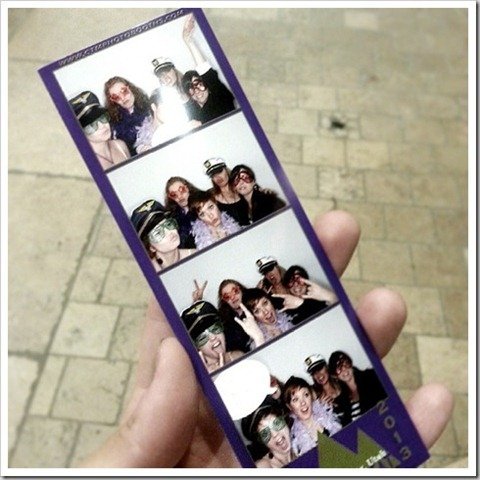 And I will be there! One of the best things each year is meeting new people, so I hope you will be one of those people in 2014. If you don't care about meeting me, there are also going to be some other great bloggers there.
How Do I Register?
Have I convinced you to come hang out with me yet? If you're still on the fence, here's a full list of all the awesome stuff included in your ticket:
Admittance to the welcome Cocktail Party, complete with free drinks–both alcoholic and non alcoholic.
Three meals, including two breakfast meals (one sponsored by Quest Nutrition) and a five-course gourmet dinner.
Coffee and tea all weekend long provided by Green Mountain Coffee.
Two Snack Breaks.
Two fitness classes, including boot camps by Onnit Labs and Oiselle.
A Saturday hike with Organic Valley, featuring pre- and post-hike snacks.
BLEND Retreat t-shirt provided by our Official Sponsor, Silk.
All-weekend access to the Expo Room, where you can chat with sponsors and get freebies!
Multiple "room drops" throughout the weekend from companies such as Nuttzo, fairlife and Detour.
Amazing swag bag filled with goodies from more than 25 sponsors.
Entry into a closing ceremony raffle with big ticket items from our sponsors.
Go buy your ticket now and join the fun in June. BTW – let them know I sent you, because I get a little discount for referring you.