Today is going to be a great day! Why? It's the day I head to Utah for Blend 2013 – the event I've been looking forward to since the end of Blend 2012! If you think I'm exaggerating, you weren't at Blend last year.
My suitcase is (over)packed with cute & casual outfits (many that you saw in my Stitch Fix review earlier this week), daily vitamins & supplements are stashed in one pocket, and more than enough business cards are ready to be distributed.
And, of course, I packed my Vega shirt to make sure everyone knows who to see about some great Vega Sport samples throughout the weekend – if you're going make sure you find me or Amanda!
What's on the agenda for the weekend?
Cocktail Hour & 4-course Dinner to kick off the event!
2 Bootcamps (one Saturday, one Sunday)
Hike!!!
An open afternoon to have fun with old & new Blends!
And a huge pile of swag, including an AWESOME package from Vega that everyone is going to love!!
Just a little hint, it's going to have some of this…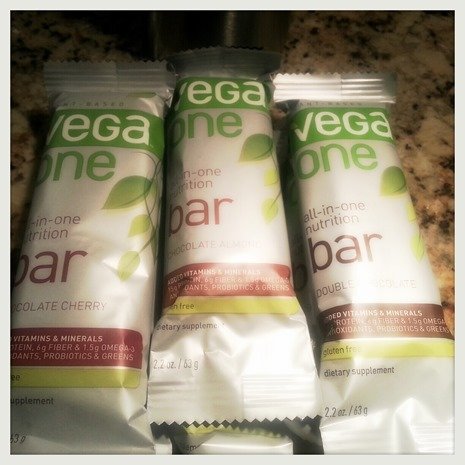 But you might need to find me to get some of this…
If you're not able to join the fun this year, follow the #Blend2013 hashtag this weekend to stay in the loop. Then start planning to attend next year, because you don't want to miss another year!
******************
Questions for you:
What's your favorite snack to pack for travel?

Where & when is your next trip (weekend getaway or longer!)?