When I started running after college, I used a free online training plan to get started. I was not a runner growing up and wasn't sure how to start, so that guidance was essential to getting started. The plan showed me what to do and I followed the steps until I could run 3 miles without stopping.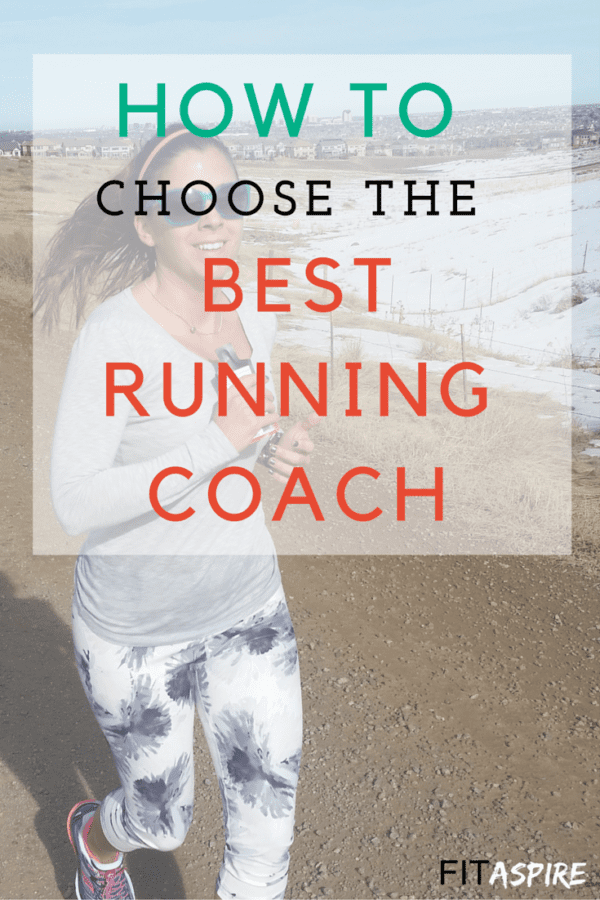 As I progressed as a runner, I dove into learning about running. I read magazines, online articles, and used a number of online training programs to reach new goals. I followed several different types of plans and made progress, but there was a lot of trial and error along the way.
When I hired my first running coach, I learned first-hand how much of a different it made to have an expert guide my training. Generic plans helped me to a point, but my coach helped me to make progress much faster than I was before! A coach isn't just for elite athletes, but for everyday athletes who want to improve their performance or tackle a new distance.
But with so many coaches these days, how do you choose? Just like every runner is different, there are many types of running coaches. The items below are considerations to guide you in understanding what type of coach will work best for you!
How to Choose the Best Running Coach
Online or Local
What type of coaching are you looking for? Do you want a coach who will meet your in-person for workouts, similar to a personal trainer you would meet at the gym? If this is important to you, finding a coach in your local area is a key decision point. Ask for referrals at local races, your local running store, or a local running club.
If working with a running coach in-person is less important to you, online coaching is a great option to consider. This allows you to find a coach who fits you, regardless of location.
Data-driven or Cheerleader
What type of feedback is most important to you from a coach? If your primary goal is motivation and accountability, you will want to find a coach that can play the role of a cheerleader above all. If you are looking for objective feedback based on your training and race performance, you may find a data-driven coach to be a higher priority for you. This type of coach typically uses technology to assist in reviewing data files from your running and provides feedback based on that data during check-ins. Most coaches will fall somewhere on the spectrum between cheerleader and data-driven, you will want to understand which is most important to you and how coaches you consider match that profile.
Coaching Philosophy
One quick search of running training tips will show you that there are many different philosophies of coaching and training. Some coaches ascribe to heart rate training, while others focus more on run training paces. There are different approaches to warm ups before runs, strength training as part of training, and racing strategies. It's important that you understand your potential coach's philosophy, as your training will be shaped by this approach.
Frequency & Style of Communication
How often do you want to communicate with your coach? If you prefer to have constant access to a coach for questions, make sure you find a coach who offers a plan with frequent check-ins and availability through text, phone, and email (based on your style). Typically, this level of communication comes with a higher cost, so you may consider less frequent check-ins if constant access isn't as important.
Ability to Adjust Training Schedule
Depending on your daily schedule, you may need to consider how frequently your coach can adjust your training schedule. If your schedule stays fairly consistent and predictable, the frequency of changes to your schedule may not be important when considering a coaching plan. If you travel frequently or have frequent changes to your schedule, you may want to find a coach that offers more frequent updates to your training plan.
Coaching Certifications
There are many certifications available, but the most common in running are USATF (USA Track & Field) and RRCA (Road Runner Club of America). While these certifications do not guarantee a great coach, it does show that the coach is serious about coaching and has invested in a credential to support their business.
Other related certifications include personal training (e.g. NASM, ACE, ACSM), nutrition training (e.g. integrative nutrition, precision nutrition, AASDN), and yoga certification. Understanding the skills that are important to you will help you determine what certifications to look for in a coach.
Testimonials from Other Athletes
What other athletes say about a running coach is important. Testimonials demonstrate that a coach has helped other athletes achieve success. Look for testimonials that you can identify with, as many coaches work best with a certain profile of athlete. If you see a testimonial that describes the training and success you would like to achieve, this is an indication that the coach may be a good fit for you.
I hope this guide helps you better understand what is important to you, which will help you choose an amazing coach. I believe that athletes of all level benefit from the accountability, motivation, and objective guidance of a coach.
If you'd like to learn more about FITaspire Training and our coaches, check out our training services. We offer three types of training services to meet every budget and goal: training eBooks, group training through our virtual run club, and one-on-one coaching.