A few weeks ago, I kicked off a new series at about balancing fitness & life! I think this is something many of us are working on, so I want to get different perspectives on how others approach it. My hope is that if we discuss our experiences with this balancing act here, we can learn from each other! You can read all the posts in this series here. Enjoy!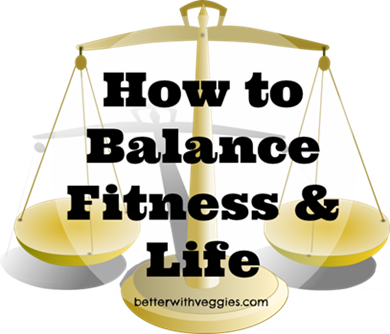 ********************
Hey, y'all! My name is Sarah, otherwise known as Miss Smart, and I blog from The Smart Kitchen, a blog about healthy eating, vegan-with-benefits cooking, restaurant dining, grocery shopping, traveling, and random musings about life and food, depending on where I have been and what I have been doing in my life. A former elementary school teacher, I am now engaged to Adam Richman a PhD student at the University of Alabama (Roll Tide?) studying Health Education and Promotion, and loving every minute. [Well, except for that time on Monday when I cried twice because of finals. Except for that.]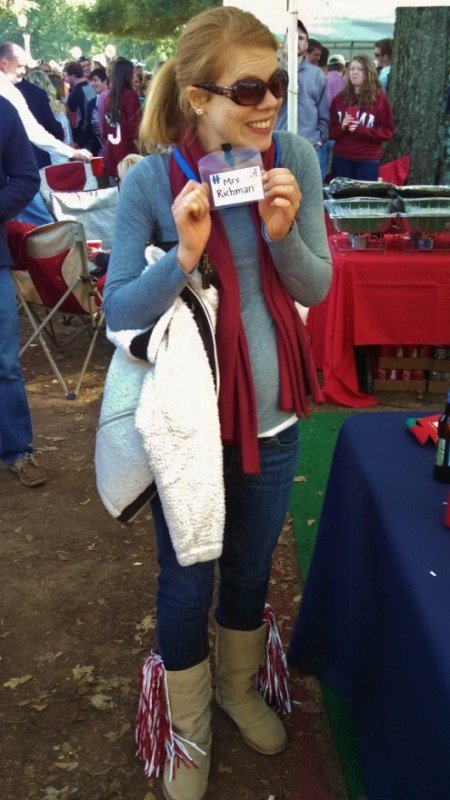 As a student of health promotion, I quite obviously feel a bit of responsibility in practicing what I preach and leading by example. However, one of the best lessons I have learned in my program so far is that health is both individual and timely—what is good for one person at one time may not be good for everyone, always. My job as a health educator is not to didactically mandate what people should or shouldn't do, but to give them the information and skills to make the best decisions for themselves.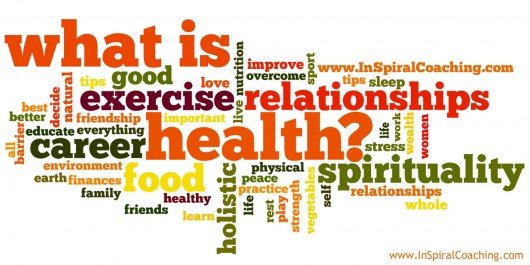 So, although I used to think that people who said they can't make time for a workout were crazy— I always managed to find at least an hour in my day to get to the gym. Why couldn't other people?—I have since recognized that as a single woman, I was allowed to be selfish with my time while others had family obligations to attend to. As I have also started to place more importance on my friendships and my work, I have realized that sometimes there are more important things in life than running 10 miles, hitting the gym, or cranking out multiple sets. Amazingly, as I've taken the pressure off of myself to be a perfect model of fitness–run just a bit farther, work just a bit harder, or burn just a little more–I've found it a whole lot easier to make fitness a priority. Fitness is what I want to do, not what I feel like I have to do.
It's not about being the best.
It's about being the best for YOU.
How does one relax an obsessive approach to working out?
First, I had to stop comparing myself to others. Some people (like my little sister) are really great runners; ten miles is a walk in the park for them. But I learned that I feel just as good after three miles (or even one) as I used to after busting out double-digits. Now I run a regular loop, and I try not to check other people's stats or even my own.
Speaking of walks in the park, I had to learn that 'going hard' isn't the only way to be fit. I used to get a little panicky when I would go away on trips, wondering how I would ever find a way to workout like I normally did. (I once printed out a free pass for a gym near my grandparents' house out of fear of being without an elliptical machine or a weight room.) I'm not saying you shouldn't try to exercise when you are away from home, but I AM saying you can readjust your version of a workout. I jogged a few days over Thanksgiving, yes, but not as long as I might have had I been at home, and I also found just walking and talking with my aunt and uncle to be MUCH more valuable in the long run. (Pun intended.)
That being said, I do love the feeling of a great, high intensity interval workout, and I've become a BIG fan of early morning boot camp classes at my gym. I might wonder why the heck I'm doing it while it is happening, but I do love that my recovery time has decreased, and I just feel stronger in general. The lesson there? Do what you LOVE, whatever it might be. If your legs start running one day, then keep going. If your arms are just screaming for a bicep curl, well, hit it.
One thing I have always loved about Fitness magazine is its tagline of 'Mind, Body, & Spirit.' Whether the content always reflects that mantra or not, the idea behind it is the most basic and easily understood description of balanced personal fitness I can ever hope to express: relax your mind, move your body, and cultivate your spirit…all in equal measure.
In this time of chaos that is finals, holidays, travel, obligation, family, friends, celebration, late nights, early mornings, to-do lists, and winter weather, individual fitness can easily get lost in the shuffle.
And that, my friends, is actually OK.
I could sit here and tell you how I wake up extra early to go to the gym on days when I know I won't fit it in later, and that I have generally scheduled my workouts like meetings that cannot be miss, but you've heard all of that before. [And guess what? Workouts ARE meetings that can be missed.] Instead of worrying about balancing fitness and life in terms of time, what if we approach this fitness/life quandary as a balanced mindset?
*******************
Questions for you:
Which tip resonates with you the most?
What's one way you balanced fitness & life this week?