A few weeks ago, I kicked off a new series at about balancing fitness & life! I think this is something many of us are working on, so I want to get different perspectives on how others approach it. My hope is that if we discuss our experiences with this balancing act here, we can learn from each other! You can read all the posts in this series here. Enjoy!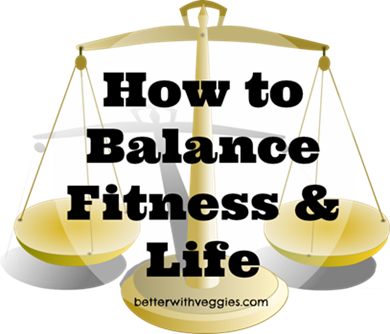 ********************
Hey everyone! I'm Kierston from *CaNdY FiT* and I'm so happy to be here today to share with you some words on the whole balancing of things; in life, in health and in fitness. So please, make yourself comfortable as take you on a ride, into my thoughts 😉
***
I only came to understand the notion of balance when I started on my healthy living journey. A journey that would open my eyes to a whole new world. A world outside of myself, or so I thought.
When I think of the word balance, I think about life. About moderation, steadiness, evenness.
Knowing nothing about moderation in my years prior to health and fitness.
What I've come to realize though over the past little while is that I'm not striving for the perfect balance. Because perfection doesn't exist. Life is ever-changing, and so are we. That is why, our balancing act will always require some re-adjusting.
Balancing myself wherever I go…
In other words, what I'm striving for is the perfect imbalance. One that allows me to grow in the imbalance that life may present me with. An imbalance that allows me to learn. To be strong. To be forgiving. To be accepting. To be raw. To be all that I can be with all of my 'imperfections'.
I am not perfect and I don't long to be. But I do long to be is true to myself. To bring focus into my life in all areas. To open myself up to all things, and not just one. To make myself happy. And others too.
What I long for is the perfect imbalance. Which is essentially, the perfect kind of balance for me. The kind of balance that will restore and shape me in body, mind and spirit.
No matter if I get off balance, my goal is to continue to stand strong, on my own two feet. Balanced, in my very own unique kind of way.
You can follow Kierston on her blog, facebook, twitter, pinterest, and instagram.
********************
Questions for you:
How do you define balance?
What does it mean to you?