I love small businesses, especially when they are the idea and passion of one of my friends. When Kait (from Chickadee Says) shared her vision to create The Spiral Collective, I immediately wanted to help her make that possible! She is so passionate about this concept and I know it will be a benefit to the local community, as well as for those not in the Denver area. There's an online component and you know I love online training concepts!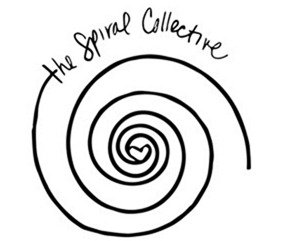 I asked her to share her vision with you today in a interview-style format, so you can learn a bit more about the concept (and learn how to help). She didn't ask me to feature her business here, I simply thought many of you would also appreciate this business!
What is The Spiral Collective?
The Spiral Collective is a Denver-based community wellness center that aims to make holistic health accessible to everyone – any age, any demographic. Our physical space will hold many different healing modalities, from daily yoga and guided meditation classes to an in-house acupuncturist, masseuse, and a curated selection of homemade and locally sourced retail items. But The Spiral Collective is much more than just a community space or a yoga studio. We aim to connect the community through mindfulness, to bring the human connection that so often is lost in age of technology back into the daily lives of every one in the Spiral family, both in person and online.
Where did the idea come from?
I believe that yoga in all its forms allows the practitioner to develop a greater understanding of who they are both as a physical body and as a person. Yoga is a vehicle for change and a catalyst for healing both individuals and the community.
However, 'yoga' in the colloquial sense of the word has come to mean a type of workout instead of a whole-body experience. I knew I wanted to create a space that brings some of the more traditional aspects of yoga back into the practice; come back to 'yoga' as healing and connecting both mind and body. I met Paige, co-founder of The Spiral Collective, in my yoga teacher training whose dream complemented and enhanced my own and TSC was born!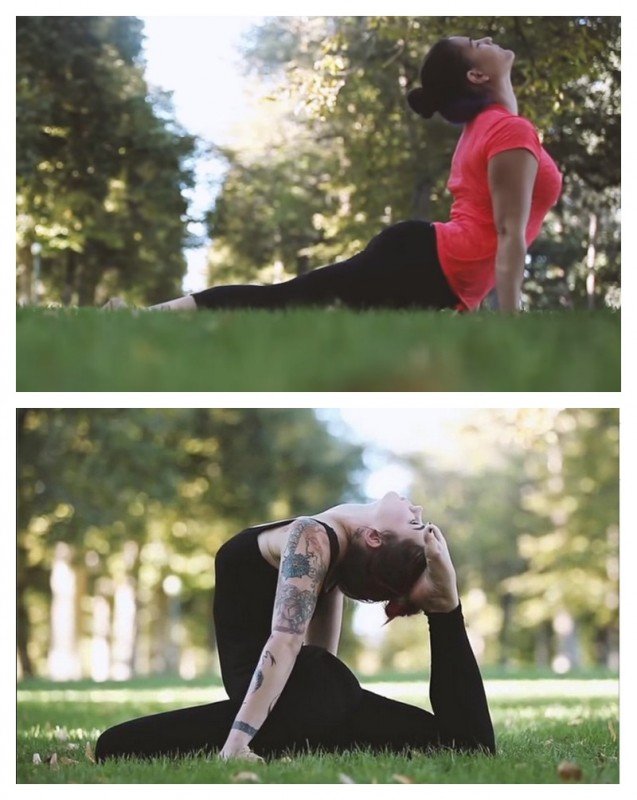 How is this different from your average yoga studio?
While The Spiral Collective will have all of the vinyasa and hatha yoga classes that you are accustomed to, we will also offer an incredible range of specialty yoga including pre-natal, post-natal, restorative, accessible yoga, kids yoga, and yin. The Spiral Collective is welcoming and accepting of every person who would like to walk through its doors or click on the website; we strongly believe that yoga is not for the flexible but rather the willing.
Our classes themselves are not the only difference that sets us apart. Our family of yoga teachers is both experienced and fun. Each teacher we've welcomed into the fold is multifaceted; we have artists who will incorporate their craft into workshops (paint by yoga anyone?), therapists and doulas, life coaches and more. Each teacher you'll meet at The Spiral Collective, whether it be in person or online, will leave you with a feeling of wellness not only in body but also in mind and spirit.
[Tweet "Yoga + Holistic Health is the @SpiralFamily. Learn about it via @FITaspire."]
What is holistic health?
Holistic health by definition is: "a concept that concern for health requires a perception of the individual as an integrated system rather than one or more separate parts including physical, mental, spiritual, and emotional." Or in more simple terms, treating an individual as a whole being- knowing that prevention, maintenance, and emotional well-being are all interconnected. With holistic health you work to prevent issues, and when they do arise you don't just treat the symptoms you find the root of the issue and heal it in your whole body and mind using a number of different approaches that all compliment each other.
What if I don't live in Denver?
We want to ensure that The Spiral Collective is accessible for the mindful community all over the world, and to do that we are creating Spiral Online. As an extension of our physical space, Spiral Online will have downloadable yoga and meditation classes, a forum that the Spiral Family can use to hold discussions, ask questions that will be answered by both the community and Spiral teachers, and access videos of Spiral School, our weekly lectures on everything from how to break down chaturanga to the healing properties of herbs and everything in between. We also have plans to incorporate many interactive challenges that everyone online can participate in. The Spiral community is everywhere, and open to everyone!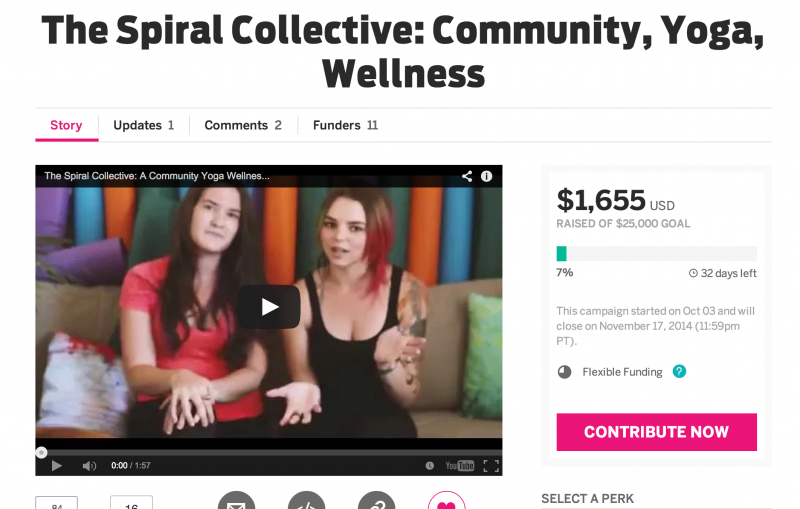 How can I help Spiral Collective?
Unfortunately you can't pay for dreams with good intentions. TSC is raising funds on our IndieGoGo page to help The Spiral Collective become what we've promised.  If you have a dollar, five dollars, ten dollars, fifty, we would be incredibly grateful if you would share- as cliché as sounds every dollar counts. If six people donate a single dollar you've paid for a square foot of hardwood floor or double that and you've paid for the microphone stand for our teachers to stream Spiral School online. So please donate what you can (there are also some pretty awesome perks including some exclusive retail items!), and share The Spiral Collective's campaign with everyone you know! We want you, all of you, to become a part of the Spiral family!
*********************
Can you hear the passion in Kait's words?! I this it's a great concept and we have personally contributed to the campaign. I thought that many of you may also be interested and wanted to share it with you! You can find The Spiral Collective online at their website, instagram, twitter, and youtube. You can find out more about how to contribute to their campaign at IndieGoGo.
*********************
Questions for you:
Where's your favorite place to practice yoga?

What's your favorite yoga pose?