Wow – I really dropped off the face of the digital planet for a few days! We got so busy on our cruise that blogging slipped by and I didn't want to stop the fun to catch back up. I hope you'll excuse my unplanned absence, I need to be more realistic about my ability to write while on vacation. Sometimes you just need to step away from the computer and recharge.  
Now that I'm back, I have so many things I want to tell you all about! I have some great pictures and stories from vacation to share, my experience cruising while eating a plant-based diet, my goals for 2012…lots of stuff floating around in my head right now!
Before we get too far away from 2011, though, I really want to take a look back at my top 10 recipes from Better With Veggies. I'm excited I have 10 recipes that I really like, since I only started blogging in late August!
Cinnamon Spice Rolls with Pumpkin Cream Frosting
Pumpkin Chia Breakfast Pudding
My favorite way to enjoy chia pudding and another use for pumpkin. I know I still have a few cans hidden in my pantry, this is a great way to put them to good use!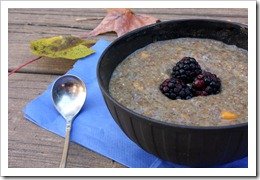 What's not to like about pancakes smothered in coconut whipped cream? These are a delicious breakfast that could be enjoyed year-round – just leave out the poinsettia backdrop after the holidays. =)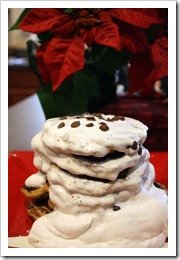 Biscuits are really a lot easier to make than you may think – no special tools required! I used a small tupperware bowl to cut out the shapes in my dough and then baked on a cookie sheet.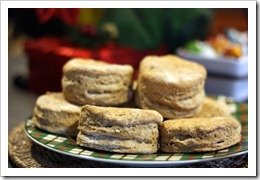 Thanksgiving Leftover Sandwiches
We ate a LOT of these sandwiches the week after Thanksgiving, but it was still disappointing when the leftovers were gone. Inspired by the "moist-maker" sandwich that Monica is famous for on Friends – I can't imagine the original tasted any better. =)
A common southern party dip, veganized! Now, I can't say this version is any healthier than the original, but it's just as tasty. This dip never lasts long either at home or at a party.
A classic for kale enthusiasts, but not everyone has tried these amazing snacks yet. So much better for you (and better tasting!) than traditional potato chips, it's amazing how quickly I can down a bunch of kale eating these!
My favorite chinese dish, recreated after our trip to China in September. My version uses a little firmer tofu than the usual and a little spicier. Rather delicious, if I do say so myself!
Linguine & Spicy Tomato-Cream Alfredo
A cream sauce that's filled with protein-packed cashews, tomatoes, and hot sauce! Spicy dishes are a great way to stay warm on cold nights. The FieldRoast sausages on top are an optional topping if you're looking for a little something extra.
This is one you might have missed, as it was shared at then end of a Clam-Free Clam Chowder post in VeganMoFo. This drink just oozes winter: warm, winter spices, and sweet bourbon. This drink has been a frequent guest in our house since it's debut in late October.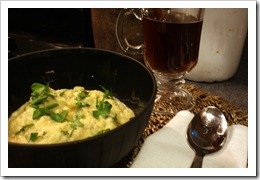 If you've tried any of these at home, I really would love to hear how you liked them. Any tweaks you made that you'd like to share that made it your own?
Before I go, I just wanted to thank each of you for being here. This blog has been so much fun and become a big part of my life over the last four months. When I started this, I wasn't sure if anyone would want to read what I wrote and I had no idea how much work it would really be. =) It's been great getting to know so many awesome people through the blog – some that I've been able to meet and some that I only know online right now. I really appreciate your support and encouragement – and I'm especially happy you have stuck around! =) I look forward to making 2012 an even better year and sharing that with all of you!!