My name is Melissa Corenne. I write about food for the Blog Content Guild. I am a 24 year old with a passion for natural cooking and fitness. I started sharing my insight on the organic lifestyle through guest blogging about 3 years ago.
————
For athletes, what and how much we eat is just as important as the training we do for our various specialties. It can be difficult to plan for an easy dinner that's tasty and nutritious, especially if you're trying to make sure you get everything you need from a plant-based diet. Stick to a few basics, and dinner will be tasty and fit into your training plan.
Make It Super
You've probably heard of superfoods before. These mythical sounding foods are packed with nutrition and should be staples in any diet, but they're especially useful for vegans. There isn't a specific set of attributes a food needs to have to be considered a superfood, but generally they are high in nutrients that promote good health. You've probably heard things like kale, berries, and avocado are good options, but did you know that peanut butter, pomegranate, and beans also fall into this category? Look for superfoods to add to your diet, but be careful. Some questionable folks have used the word "superfood" to promote their fad products in the past, so make sure you do your research before you start eating something regularly. If you work ingredients like these into your dinner plans, your body will thank you later in training. Next time you go to the store, use the list below as a guide.
Superfood Grocery List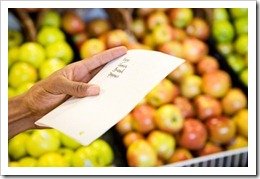 – Nuts: some people avoid these because they are high in fat, but in small doses they help control appetite and can actually lower cholesterol.
– Kiwi: This superfruit is packed full of antioxidants, along with a full day's worth of vitamin C. You'll also get potassium, fiber, vitamin A, and vitamin E from this delicious fruit.
– Sweet potatoes: Forget the sugary abomination that you see around the holidays. These sweet and colorful potatoes are a great source of vitamin A, along with vitamin C, calcium, and potassium.
– Broccoli: Surprisingly, broccoli is also a good source of vitamins A and C. It's good for your bones too because it also contains vitamin K.
– Quinoa: You might not be able to pronounce it (keen wah), but you should definitely be eating it. One cooked cup of this whole grain will get you 8 grams of protein and 5 grams of fiber. You'll also get selenium, iron, vitamin E, and zinc. If you're going to get one superfood on your next trip to the grocery, make it this one.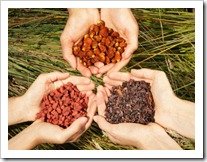 Nutrition In, Energy Out
We all know the basics of how eating can affect our training. What you eat is converted to energy and used when you exercise. Athletes need to pay more attention to our diets than the average person. We have higher caloric needs, but just how much should we try to eat on a daily basis? One way is to listen to your body. This method is pretty simple: Eat when you're hungry. Most of us need a little more direction, which is where some math and science come in. Your base caloric need, or BMR, can be found by using this calculator. This will tell you how many calories you should be taking in before your training. Then you can add in your activities and find out how much energy you're using. From there, it's as simple as making sure you take in enough to cover your daily output (unless you're trying to lose weight).
Trying to incorporate more superfoods and eating enough throughout the day will help give more structure to your daily meal plans. You don't need to spend all day thinking about food, but your training will benefit if you spend a little time thinking about what you eat and how much.
————
One thing I would add to Melissa's recommendations, is that the BMR that is given by calculators is based on an average metabolism. If you're looking for a more precise measurement, I recommend getting your Resting Metabolic Rate (RMR) tested. An RMR test is very accurate and will tell you exactly how many calories your burn at rest, which is then used to calculate the calories you burn for daily activities & exercise.