Coming off a fun, long weekend I should be well rested and ready for the week ahead. It started with a day of fitness at the Oakley Progression Session – boot camp, yoga, & learning more about Oakley products. I honestly didn't know how much science was behind their sunglasses and I really want a pair of my own now!
My parents were in town, so Kirk and I had fun showing them a little of the fun we have in Colorado. There was food, hiking, and a farmer's market to name just a few activities. We celebrated Mother's Day & Father's Day while they were here, instead of waiting until the actual holidays when we weren't together.
On top of all that activity, I'm not sleeping well. It's been at least a few weeks since it started and I didn't realize how tired I was until this weekend. I am still asleep for 7+ hours most nights, but I wake up exhausted. Looking back, I'm tossing & turning most of the night. When I wake up (early), I can't go back to sleep no matter how tired I am.
I asked about sleep aids at Whole Foods on Sunday, so I'm trying something to help reset my system and get back to normal sleep.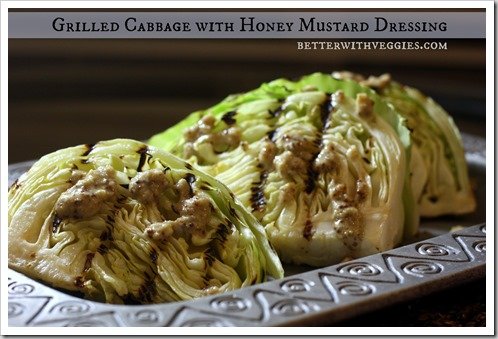 I'm praying that this works and I can get some good sleep very soon. I don't function very well when I'm tired!
Thankfully, Kirk helped me cook dinner on Sunday night. I'm very happy that he's finally home for a while (he was gone again the last few weeks) in perfect time to help in the kitchen. 🙂 He made Casey & Lindsey's Grilled Cabbage with Honey Mustard Dressing as our side dish & it was delicious!
The dressing is my favorite part, but the roasted cabbage was darn good. I used the cabbage I had left over from my Quinoa Coleslaw last week, not the type called for in the recipe. If I make this again, I would grill for a bit longer, but there wasn't any left on the plate either!
If you haven't already, make your way over to Pas de Deux and get the recipe to add to your next meal on the grill!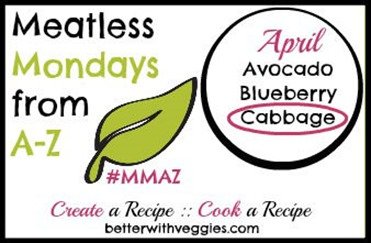 ********************
Now it's time to see the Cabbage recipes you cooked this week! It's another chance to get more ideas about how to cook your next head of cabbage (is it called a head?).
********************
Before I head out, I just to make sure you didn't miss yesterday's announcement of the May MMAZ ingredients! It's gonna be awesome! You're going to have to check out the post to see the details…I'm not spoiling the surprise here. 😉
********************
Questions for you:
What is your favorite vegetable to grill?

Have you started up the grill at your house yet this year?