I am always a fan of a good party. And getting together with a group of girlfriends to share the evening, plus a couple of fancy drinks, sounds like a very good party! While I'm in training for my second bikini competition,however, it's best if Girls Night In can be of the alcohol-free variety. What's a girl on her  best behavior to do?
It's Time for Mocktails!
Check out 15 Mocktails for Girls Night In!

by Heather Blackmon at Foodie.com
I'm not sure when this official term started, but I'm so glad it did. There's no reason you have to miss the fun of a great mixed drink, just because you're choosing to leave the booze in the drawer. In fact, if you do a quick search, you'll find hundreds (if not thousands) of creative recipes to choose from. With mixers like Trop50, the creations are virtually endless. Many are even more complex than their tipsy cousins!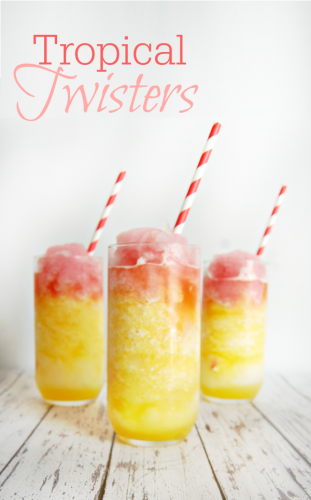 Tropical Twisters from A Helicopter Mom
You really need to browse through that slideshow above to open your eyes to the many choices available. I have put many of these on my "must-make" list. And just in time for the upcoming long weekend – the perfect time to plan a fun evening in with the girls! Even if you choose to indulge, what a great surprise to the anyone else in the group who may be abstaining.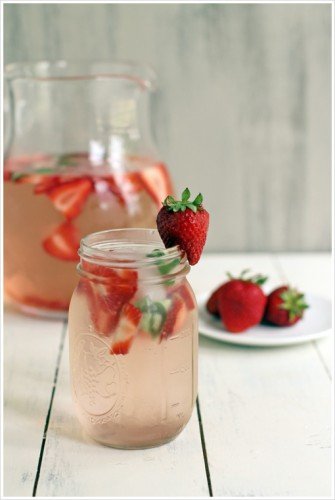 Strawberry Basil Aguas Frescas from Dash of East
Now who's ready for a drink?!
[Tweet "Start planning a Girl's night in with this roundup of #mocktails from @FITaspire. #party"]
For even more inspiring ideas, check out the Trop50 collection on Foodie.com.
Disclosure: Compensation was provided by Trop50 via Glam Media.  The opinions expressed herein are those of the author and are not indicative of the opinions or positions of Trop50
********************
Questions for you:
Do you have a favorite mocktail to share?
When was the last time you had a girls night in?