Happy Valentine's Day!!
I know it's a commercialized holiday, but it can still be fun! I shared some fun, inexpensive, last minute ideas yesterday. There's still time to plan a very last-minute fun evening!! I hope you'll take some time to show that special someone you love them today!
I'm making Mama Pea's Smoked Sea Salt Kissed Maple Donuts for breakfast, they just looked too good to pass up! I found applewood smoked sea salt at Whole Foods and a donut pan at Target – I'm hoping for decadent deliciousness to start off the day!
I'm hoping that these will be half as tasty as these "Fakin' Bacon" donuts that Kirk brought me home from Sacramento's Doughbot Donuts on Friday!
My batch of donuts is below – baking done, frosting to come in the morning.
While you're at it, how about you get sweaty together?
Tuesday Trainer
This week's Tuesday Trainer is all about couples moves. Click on the Tuesday Trainer button below for the full workout: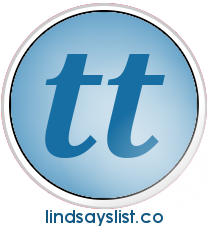 What, you haven't clicked on the button yet? You HAVE to see Lindsay's video where she and her hubby are trying to get rid of this cute little kid…wait…that was an exercise for your core? I just thought she had a rough day! 🙂
Seriously though – I'm sure this will be a workout to remember. Including this partner pushdown video (featuring Kirk) to help work on your core. I highly recommend doing this with a partner you like, because looking up their shorts is just too easy!
Getting Active With Your Valentine
If you've been around here for any period of time, you'll have heard that I work out with Kirk a fair amount. I think "the couple that sweats together, stays together". We spend a lot of time working out when training for long-distance events, so we try to maximize our time by doing these workouts together as often as possible.
Kirk is significantly faster than me, but here are some ideas that we use to train together more often:
Trainer Rides: We get in some quality time on our bike trainers while we are getting in quality time together. We set up our bikes on our indoor trainers in the living room and turn on the TV to ride together. Recently, we've been watching the BBC version of Doctor Who (If you haven't watched this show yet, start with this episode). It's awesome!!
Long Runs: On long runs (or recovery runs), the slow-end of Kirk's paces are the fast-end of my paces. While we don't run together every week, some weeks he joins me for part of my runs. It's a great way to catch up on life and motivate each other!
Strength Training: You have heard about my love for the TRX. On strength training days, we rotate through the exercises, taking turns and encouraging the other person to WORK HARDER!! The drill sergeant approach works for me (usually) and Kirk knows it. 🙂
Morning Workouts: Sometimes our workouts just don't line up, but we still want to get up and get our own workouts done and on with our day. Even if we're doing different things, getting up at the same time is a great way to get the day started together. It's much easier crawling out of bed for a pre-dawn workout when you favorite training partner is getting up too!
What are your tips for getting active with your Valentine?