How about a little something different this Friday? Not a meatless monday recipe, or a vacation recap, but just a little more about me? I'm so grateful that you're still with me, despite my random posts recently! And since you are, I hope you enjoy getting to know me a little better today. Thanks to both Meg & my favorite twins for the inspiration of this post!!
A. Attached or Single? Happy attached to the best guy in the whole world. I am extremely lucky to have such a wonderful partner in my life!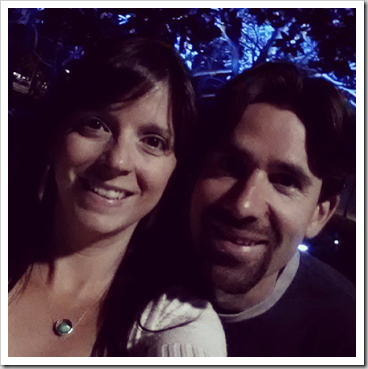 B. Best Friend? This is a tough question for me, but the first people I think to share news with (besides Kirk) is Melody & Laura. Neither live near me anymore, but I wish both would move out to Colorado to join me! 🙂
C. Cake or pie? Pie!! I've never really been a cake person, but a good fruit pie is fun every once in a while.
D. Day of choice? Friday!! Before work, Kirk and I have a special Friday coffee date. After you leave work, you have the full weekend in front of you, but an evening of fun. Best.day.ever!
E. Essential Item? I do freak out when I forget my eye mask. I am a VERY light sleeper and I can't sleep with daylight. With daylight starting near 5AM in Colorado, my eye mask is essential.
F. Favorite color? Growing up it was red, but somewhere along the way it switched to green.
G. Gummy bears or worms? Ew…I have never liked gummy anything!
H. Home town? I'm from New Orleans and lived a REALLY long time in Atlanta. Both are a big influence in my life – can I claim both?
I. Favorite Indulgence? Wine. I didn't even have to think on that one. Part of me is surprised I didn't think of beer first.
J. January or July? Before I moved out west, it was July. Now, I think it's actually January. I love how pretty snow is, spending the weekend on the slopes, and warm days with snow on the mountains.
K. Kids? Nope. No plans. If God has other plans, I guess we'll find out.
L. Life isn't complete without? My relationship with God. No matter how crazy things get, my anchor is Christ. Whenever I don't make this relationship my priority, I can feel life get out of control. He keeps me sane.
M. Marriage date? August 25, 2001. We're coming up on 12 years this year!
N. Number of brothers/sisters? 1 sister, who got married a few weeks ago! We weren't really close growing up, but we're becoming better friends as we get older.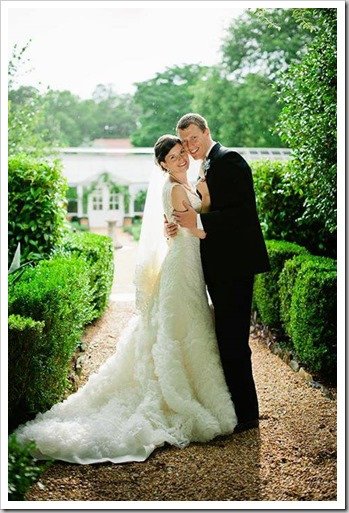 O. Oranges or Apples? Oranges. I think apples look fun and convenient, but I just don't like them.
P. Phobias? Spiders!!! Creepy, nasty things. And I will burn them alive – to teach the other spiders that they should leave me alone. I know, not a nice person to spiders.
Q. Quotes?  "From failure you learn…from success, not so much" – Meet the Robinsons
R. Reasons to smile? My husband, my dogs, my life. God has blessed me with a wonderful life. It's a crazy life, but I am very grateful for the opportunities and people in my life!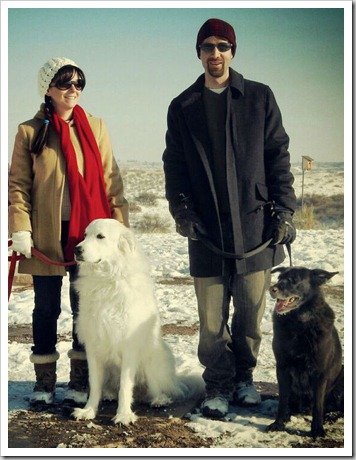 S. Season of choice? Fall has been my favorite for a while. We've got football, changing leaves, Oktoberfest, the relief from summer heat, & the hint of winter chill.
T. Tag 5 People. I have no idea who hasn't done this survey yet, but here's a few I always enjoy learning more about:
U. Unknown fact about me? I haven't really blogged about it, so you probably don't know I'm eating dairy & eggs at times. I usually explain myself as pescatarian now, even though I avoid both at most times. .
V. Vegetable? Kale is still my favorite. It holds a special place in my heart!
W. Worst habit? Biting my nails & cuticles. I've been fighting it for years, getting better, but still haven't beaten it completely.
X. Xray or Ultrasound? I've had an xray when I had a tibial stress fracture several years ago. Never nailed down the cause, but it helped me learn that listening to your body is greater than any training plan!
Y. Your favorite food? This is an impossible question, as it's always changing. Right now I would probably say sushi, but I bet my answer would be different tomorrow.
Z. Zodiac sign? Sagittarius, but I'm not much of a zodiac sign person. Or superstitious at all.
********************
Question for you:
Pick the questions from the first letter of your first and last name & tell me your answer!