I love learning about my favorite bloggers, so whenever I come across one of these surveys, I save it for a "rainy day". With a packed schedule at the sales meeting in San Antonio this week, I decided the day had come to share this A to Z survey.
It's also a great way to reflect on the simple things that make us happy! I'll admit I had to s-t-r-e-t-c-h a little on some of these, but it was a fun list to put together.
A – Abbott is our Lab/Husky mix. Kirk and I adopted him from shortly after we got married and he's been our baby since then. He even picked out his sister, Zurie. All he asks for is to be fed twice a day and for you to scratch his back. He doesn't like pictures.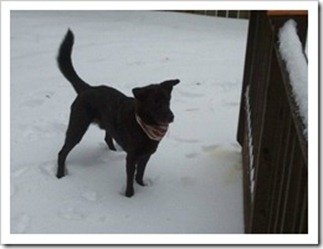 B – Books are a great way to relax, unwind, or pass the time on a long run. At one time I wanted to build a library, but with electronic books I've really made the switch to using my Kindle or Audiobooks for reading.
C – Cucumbers, fresh picked from the garden. I didn't realize how wonderful these could be until we grew our own. Backyard gardens are the best!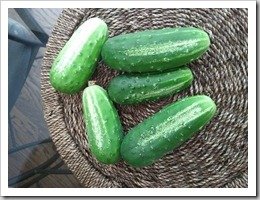 D – Dreaming about the future, vacation, wishes, and the future. It's funny, but dreaming about things can be really fun – and it doesn't cost a thing!
E – I like days you can get Extra Sleep, even if you don't it. Sleeping in on a Saturday or a lazy day nap (although I'm horrible at naps), it just feels luxurious!
F – Family can be a pain sometimes, but they are always there for you when you need them. Providing a place to stay when you're bed is in a moving truck, driving across country with your hubby, flying in to help you get settled in your house. None of this is particularly fun stuff, but a great family (like mine!) just wants to help. Simple as that.
G – We like to garden from seeds. Less than 3 dollars usually buys you a whole packet of seeds and it's fun to spend time with the little guys, convincing them to grow. We like to grow plants that we can eat. We like food.
H – I'm a hugger. I have to stop myself from hugging new people, because I realize not everyone is that way. It's such a fun way to say hello or goodbye and I love it! Is it a southern thing?
I – Ice Cold Water on a hot day. Which has been a lot recently. When I have time, throwing fruits & herbs in with the water makes even better. Or go wild and use my favorite, sparkling water!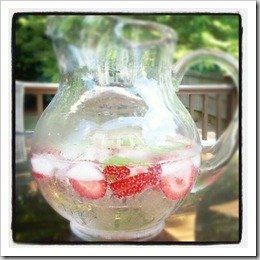 J – Although He's not simple, Jesus doesn't ask for anything from us and gives me life and peace. That definitely makes me smile.
K – Kale!!! It makes me smile, gives me energy in my morning smoothies, satisfies me in my afternoon or evening kale salad, my favorite veggie by far. Oh come on, you knew this was coming. 🙂
L – Lists make me happy. It helps me organize my thoughts and break things down. I know Lindsay agrees with me on this one!
M – I rarely send mail, but I LOVE to get mail. A card from a friend, a package I ordered from Amazon, whatever – it's just fun to get mail!
N – Don't you love just sitting outside and enjoying nature? Looking around, taking in the scenery, appreciating the beauty all around us. I try to do this while driving to work sometimes, since commuting isn't something anyone enjoys. It's a neat way to shift your perspective.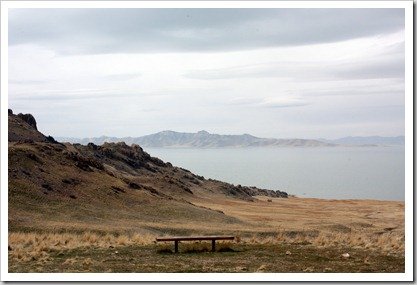 O – Oreos – one of the few "normal" treats that are accidentally vegan. And awesome. I just can't keep them around or I'd eat WAY too many!
P – Very simple, but very powerful – Prayer. This is what makes my belief a relationship, not just religion.
Q – Quiet Time with God. Especially if can sit outside and be in nature at the same time, but certainly not required. A simple way to make my day 1000000000x better.
R – Running. The ability to put one foot in front of the other, over and over, enjoying the movement, the surroundings, the ability to go. Just put on some shoes and go.
S – Smiling makes you happy. Really, try to smile and not feel a little happier than before. So simple and so effective!
T – Say "Thank You" to someone who helps you or inspires you. Big or small, it feels good to be appreciated and it makes you feel good to share that. It's like giving a gift – both giving & receiving are fun!
U – I love U!! You are simply awesome and your comments make me smile every single day. It makes me so happy that you are here and I can't thank you enough!!
V – Vacation – a quick weekend away or something more elaborate. I'm happy either way!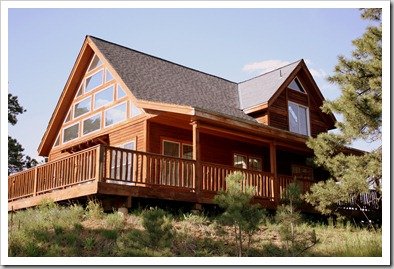 W – When was the last time you went for a Walk? With your dog, your spouse, your friends, yourself? Not recent for me either, but I think we should do it more often.
X – X-training (cross-training). Simple moves like pushups or jump-rope (which I just got!) are things that I really am learning to appreciate. Simple ways to build a more well-rounded body.
Y – Anything Yellow – it's a happy color!
Z – Zurie, our Great Pyranees. She's so big, gentle, and soft – you can cuddle with her for hours (if I could sit still that long) and she would love it. A big teddy bear.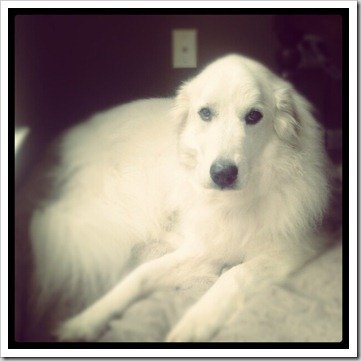 26 Simple Things that make me happy. What a great way to change your perspective if you're feeling frazzled or down.
Did I mention today is the day we are closing on our new house in Colorado?! Assuming all goes as planned, the truck will be there on Saturday and we'll do the packing thing in reverse.
********************
Question for you:
Smile and tell me one simple thing that makes you happy today!