If your first week back at work was as crazy as mine, you might have missed a post or two (or five) on Better With Veggies this week. In case that sounds like you – this weekend's recap is here to help!
So grab a cup of your favorite hot beverage and enjoy reviewing these posts to kick off the first week of January.
I started off the New Year with a recap of my top 10 recipes of 2011. From breakfasts to snacks to dinner ideas, a list of recipes for your meal planning pleasure.
My perspective on goals vs. resolution, including my list of goals for the year. I start with my yearly goals, then break them down into my monthly goals for the month. Do you set resolutions or goals?
Wednesday – Cruising Through What I Ate Wednesday
A review of my experience eating a plant-based diet on a Celebrity cruise, including lots of pictures of the food from last week's cruise vacation. The good, the not-so-good, and tips for eating on your next vacation.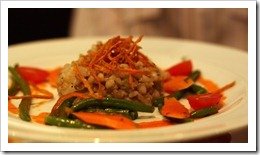 Thursday – Underwater Exercise: Scuba Diving Roatan & Cozumel
One of our favorite ways to enjoy warm-weather vacations – scuba diving! I share pictures of our underwater adventures in Roatan & Cozumel.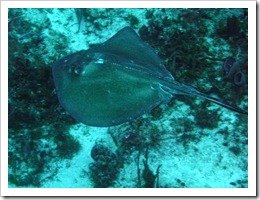 I'm registered for my first two races of the year – a 50K and a marathon! After a terrible run after registration, I am inspired by Bonnie's post to gain perspective, clean up my nutrition, and bust out a killer run. How does this all fit together, you'll have to read the post and find out. =)
——————
And now you're caught up on the last week! Tonight, Kirk and I are headed to the Atlanta Underground Market to met up with a few other Atlanta bloggers and eat some really good food! You can bet on a full recap next week, plus another giveaway, and the first in a series of cookbook reviews.
Stay up to date with all the fun this year by following me twitter, facebook, and pinterest! 🙂