It's been a long while since I shared a Fitness Friday post, but I'm bringing back the series with a lot of great posts planned over the next few months. Kirk and I have been talking about some of the common questions we hear from our athletes and I realized that some of you might also have similar questions. So instead of just answers those questions one on one, I'd like to turn some of those questions into weekly topics. I think will be a fun way to better tie together my experience as a coach to this blog. So let's get started with today's topic:
What can I take to get faster or stronger?
There's lots of things you could take, but I'm going to assume that most people who ask this question are looking for a legal option.
If your goal is really to become a faster endurance athlete or build muscle/strength, first take a look at your training plan. Are you putting in the work to build toward your goal? If you're not currently being consistent with your workouts, that's the place to start. Don't have a training plan? Take some time to put together a progressive and periodized plan, or hire a coach to help you out.
If you have a solid plan, there are supplements that can support your training and help you maximize your results. I've already shared my daily supplement routine, but there are a few that would be focused on the goals of getting faster or stronger:
Branched-Chain Amino Acids (BCAAs)
Honestly, I had never heard of BCAAs until a few years ago. In the endurance world, BCAAs are not something that I heard anything about and had no idea why someone would take this before a workout.
So what are BCAAs? Branched-chain amino acids are essential nutrients that the body obtains from proteins found in food. Many people supplement with them before and during strength training as it is known to increase the rate and capacity of protein synthesis, potentially even reducing muscle breakdown. It can also improve performance – I know I can feel a difference in my energy when I don't take mine!
>> Click here to review my latest supplement guide
I personally use Chain'd Out from ALR Industries, a brand I switched to last year. I mix the powder in a water bottle and drink half before my workout and sip on the other half during my workout. I really love the taste of mine and it's a fun break from water.
X2 Performance
Recently I was asked to join #teamX2 as a brand ambassador for X2PERFORMANCE as part of a limited time, paid sponsorship. After reviewing the details about this supplement, I was intrigued and excited to try it for myself. I am currently testing out four samples in my own endurance workouts, with the goal of seeing for myself how it works for me.
Disclosure: I received samples of X2PERFORMANCE as part of a paid campaign. While I was compensated, all opinions are 100% my own and I am not obligated to share a positive review. You can read my disclosure policy here.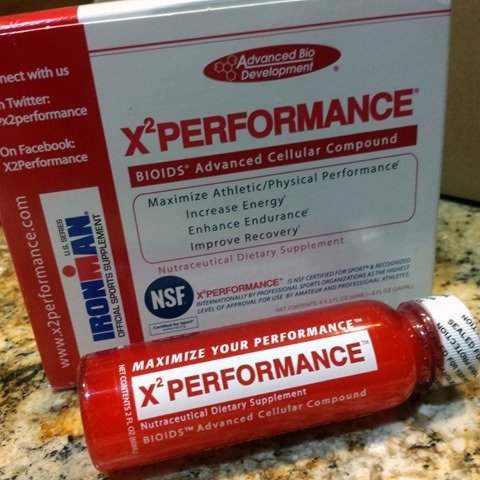 How does X2PERFORMANCE work? Here's a brief description from their website (and what got me interested):
The natural biochemical, patent-pending BIOIDS® advanced cellular compound contained in every bottle of X2PERFORMANCE® serves to enhance the generation and regeneration of ATP. Coupled with the specific ion group of necessary electrolytes, X2PERFORMANCE® can Increase Energy, Enhance Endurance and Improve Recovery. Read more about the science.
My first test was Wednesday night, before my long ride for the week, which I planned as a hill simulation. Long is a relative term when training for a sprint distance duathlon, so my ride was an hour (short compared to many of the long-distance athletes I know). I'm rebuilding my bike fitness from a very low level (after being off the bike for quite some time) and I attempted three hill repeat intervals. They were hard, but I felt energized (not jittery), stronger, and able to complete all three intervals (a small miracle in itself!). I also hit the highest normalized power I have since Ironman training last year.
Impressive first test! I'm excited to see if this is a repeatable experience in the next 3 tests I have planned. You can follow along on Instagram, but I'll be sure to share my progress in an upcoming post, as well.
Note: These statements have not been evaluated by the Food and Drug Administration. This product is not intended to diagnose, treat, cure or prevent disease.
Protein Powder
I've talked about protein powder quite often, because it's a quick and effective way to meet your recovery needs after a workout. After almost every strength or long endurance workout, I immediately mix up a protein shake. I personally use Vega Performance Protein, but there are a number of brands on the market for you to choose from. You want a mix of carbs & protein to help your body rebuid & recover.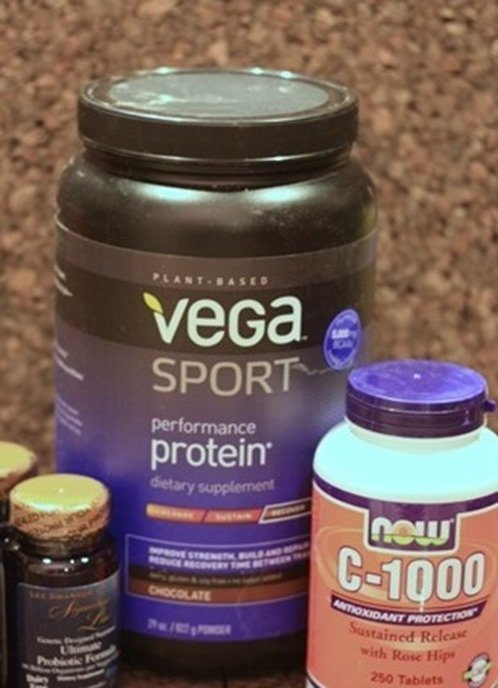 As far as supplements go, that's it. Most of your results will come from hard work in training, consistency, and time. But there's nothing wrong with a little support along the way! And if you're ready to take your training to the next level, check out our coaching options. We can help you maximize your training time by creating a plan that's just for you.
If you have a topic you'd like to hear more about, please send me a note or leave your idea in the comments.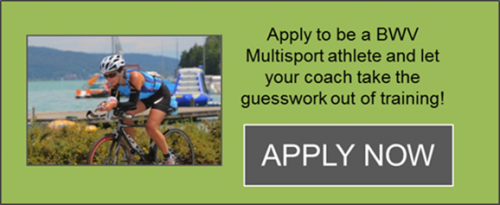 *****************
Questions for you:
What topic would you like to see on Fitness Friday?

What is your favorite supplement to support strength or speed?