Last night was my last night of Intro to Fencing. I'm going to be traveling for much of June, so I likely won't fence until July. Today's One Word Wednesday is in honor of this fun, crazy, weird sport that I picked up 5 weeks ago. Thanks to Kirk for coming to watch & being my photographer.
The "rules" were created by Lindsay, labeling each picture with one word. It MUST be the first word that comes to mind (and yes, you can put two words together, hashtag-style if need be). I may have stretched this rule this week.
*******************
En Garde
MyFaceIsWeird
GoCrazy
BendThoseLegs!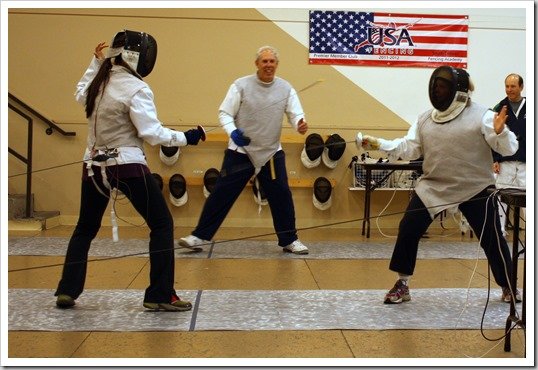 Winning
ItWon'tUnplug!
********************
See other One Word Wednesdays here, here, here, here.
Follow me on Instagram to see my pictures of food, fitness, & life every day!
********************
Questions for you:
When was the last time you tried something completely different?
What do you think of the fencing gear?