Last month, I was asked to join #teamX2 as a brand ambassador for X2PERFORMANCE as part of a limited time, paid sponsorship. As I mentioned in a my post about performance supplements, I received 4 samples to try in my own workouts and see how it works for me. I decided tested it out on bike, run, and strength workouts to give me as much information as possible to share with you. Today I'm ready to share my experience with you.
Disclosure: I received samples of X2PERFORMANCE as part of a paid campaign. While I was compensated, all opinions are 100% my own and I am not obligated to share a positive review. You can read my disclosure policy here.

What Is X2PERFORMANCE?
In endurance sports, there has been a lot of talk recently about doping becoming more common. In contrast to the many banned substances aimed at giving some athletes an unfair advantage, X2PERFORMANCE is a natural, safe, and legal option. Here's the explanation from their website:
X2PERFORMANCE® is a revolutionary sports supplement that offers athletes a natural and safe alternative to banned performance-enhancing substances and/or excessive stimulants. The proprietary X2PERFORMANCE® biochemical compound works to enhance the generation and regeneration of ATP (adenosine triphosphate) to increase energy, enhance endurance and improve recovery†.
The product comes in 2 ounce bottles and is intended to be taken daily, either before a workout or around the typical time of your workouts. As a result of ongoing use, it claims to increase energy, enhance endurance, and improve recovery. The cost depends on how much you purchase at once – starting at $3.99 per bottle (when subscribing to a monthly delivery option).
My Experience
My first workout was a hill simulation on my bike (indoors on the trainer). I train with a power meter, so that's the metric I watched to see how my performance was impacted. Before looking at the results, I noticed a difference in how I felt. I had a little extra "pep" during the workout and was able to focus when things got tough. This allowed me to keep pushing when my brain wanted to back off, something I appreciated most on that third climb simulation. As far as the numbers go, I hit a new high average power!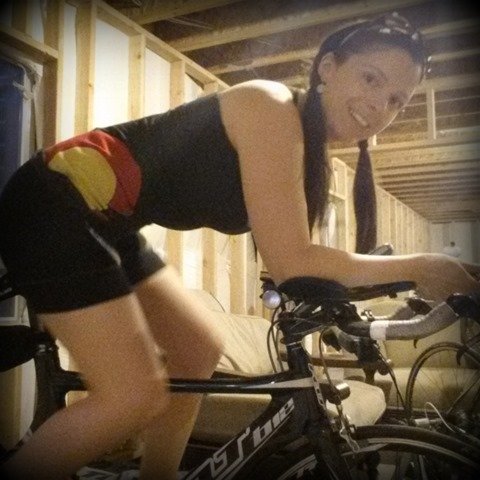 In my second bike test, I noticed the same extra energy during the workout. I didn't have quite the same extra focus I noticed on the first test, but I ended the workout with a strong average power.
I also tested one bottle before a strength workout – my first leg day after recovering from a snowboarding injury. My mistake was taking both X2PERFORMANCE and my normal pre-workout BCAAs, as that was a bit TOO much oomph. Instead of the normal clear energy, this combination made me a bit jittery.
My last test was planned as a speedwork run, but unfortunately I forgot my running shoes and had already taken my bottle before I noticed my mistake. Oops!
In Summary:
Able to push a little harder during the workout.
No Jitters – just extra energy! Unless combined with BCAAs or other pre-workout supplement.
Might provide extra focus (would require more testing to confirm).
Bad aftertaste – wash it down with water!
Didn't notice a change in recovery.
I think the results of X2PERFORMANCE were pretty good, but the price is something that makes me hesitate. The per serving price is a bit high for me to commit to a daily supplement. I like the idea of taking this for a performance boost for key workout and races, but it doesn't fit in my budget for daily use. Although that frequency doesn't fit their recommendation, it is likely what I would follow with my current goals. If I was training for an Ironman or similar endurance race, I may feel differently.
>> Click here to see my latest supplement guide
Try X2PERFORMANCE For Yourself
Now that you've heard my thoughts, I encourage you to find out for yourself! I find that my body sometimes reacts differently to a supplement than someone else's, so I always like to try things out. I'm happy to share that X2PERFORMANCE believes in their product so much, that they are offering a (no obligation) free trial. If you do try it out – I'd love to hear how it worked for you!!
Note: These statements have not been evaluated by the Food and Drug Administration. This product is not intended to diagnose, treat, cure or prevent disease.
******************
Questions for you:
Do you look for supplements to enhance your performance?
What is your favorite daily supplement for training?