Last week, I asked a question on Facebook about what you wanted to learn more about.
I got some great questions here and via email about what you want to read about. Today's topic is related to one of those questions:
"Does it really matter what shoe you have?"
This is a great question! It's actually one of the first topics I cover with my athletes and those that are curious about getting into running.
The short answer: Yes!
I have heard this question frequently in my years as a Run Coach and as a friend who is constantly pushing encouraging running. 🙂 I actually had a similar conversation last tonight with a great friend over drinks.
Why?
To be honest, when I started running, I ran in an old pair of Sketchers that I had lying around the house. If you're just getting started, have no history of injury, and little budget for shoes – it might be okay. The key word here: might. I encourage you to set yourself up for success (if you can afford it) as not everyone can run in any shoe.
(source)
There are three types of foot strikes: neutral, supinate, and overpronate. A neutral foot strike is a slight pronation of the foot when making contact with the ground. A supinate foot strike is an underpronation of the foot when making contact of the ground, which means your foot does not roll inward as expected or a slight outward roll. Overpronation, the most common, is an exaggerated roll inward during the foot strike.  Depending on your foot strike, different shoes will be recommended to prevent injuries.
(source)
There are also considerations related to your foot arch. For example, I have very high arches and without the proper support, my feet fatigue easily and foot cramps are close behind. There are generalizations around foot strike and arch types, but it doesn't apply to everyone.
What happens if you're shoes aren't the best match for your foot strike and/or arch?
You could be lucky and have no problems, which would be awesome! Or you could end up with knee pain, foot pain, back pain..the list goes on.
For me, the risk of the wrong shoes is much higher than the cost of good shoes. I can't tell you the number of times that an athlete has been injured because they didn't get fitted for the right shoes – it's a common mistake to make, but an easy one to avoid!
How do you avoid this mistake?
Find a specialized running store in your area that other runners respect and recommend. In the Atlanta area, I recommend Big Peach Running Company.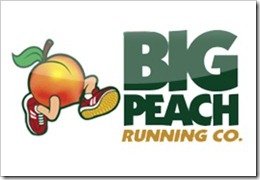 (source)
They will videotape you running on a treadmill and playback in slow motion to help you see your foot strike. They have real runners who can lend their experience in making the right selection. They also are great about exchanges when the shoe you think is right for you, doesn't feel so great after going for a few runs.
If you're not in Atlanta, search the web for reviews from runners in your area and find a store that is filled with other runners. This does not include mass market sports stores, really look for a running store to be sure you get the attention that you deserve.
Final Thoughts
For those who are more experienced runners, a tip that works well for me is rotating shoes. I have two different shoes (Nikes & Asics) that I rotate on runs. I use the Nikes on shorter runs and Asics on longer runs. While the science is mixed on the difference this makes, my experience is that running in different shoes uses slightly different muscles and reduces injuries. I have been very happy with this strategy and recommend it for more experienced runners who are looking for different injury prevention techniques.
——————–
Have you seen my Vega Sport Review + Giveaway yet? Remember that you can earn an extra entry every day (through Saturday) by tweeting about the giveaway!
——————–
Do you agree or disagree with my suggestions on running shoes? I'm always up for a healthy debate if you have a different opinion.
What has been your experience running shoe shopping – any awesome or terrible experiences to share?
Where do you get your recommendations for running shoes from?
What other questions do you have that you'd like me to answer in the future?