I haven't done this type of post in quite a while. I want to make sure you're getting educational posts more often. But I took a poll in the FITaspire Insiders community and was surprised to see so many people wanting to hear more about my schedule. When I came across Laura's (This Runners Recipes) post this week, I decided this would be a fun way to update you on life & training.
Currently, I'm…
Traveling:
Actually, I'm back from traveling! We spent the last two weeks exploring 9 countries in Northern Europe on an amazing cruise to celebrate our 15 year wedding anniversary. We visited Sweden, Finland, Russia, Estonia, Lithuania, Germany, Denmark, Norway, and Netherlands. A lot of countries in just a few weeks, but it's a little easier when your hotel floats from place to place. Most of those countries looked nothing like I expected – especially St Petersburg, Russia.
I plan to do at least one post in the coming weeks to share some of the experience with you, but you can see photos from each stop on Instagram now (look for #FitaspireTravels).
Working Out:
As you may know, my goal this year was to do one race or event each month. Mostly running, with a few multisport races thrown in the mix. I'm on track through August, but this month is in jeopardy after my fall in Poland last week!
In case you missed this on instagram, this clumsy girl tripped and fell HARD on my right knee while we were running up the Opera House roof. I was able to get in to see my sports doc quickly this week and the news is not so good. I have a bone bruise, which means no running or impact activities for at least the next 2.5 weeks.
Although I know it could be worse, I'm pretty disappointment. I already missed the Breckenridge half marathon last weekend and it's unlikely I will be ready for the Denver half marathon in October. I'll be spending more time on my bike for now.
But at least I had the chance to run in 4 different countries this month!
My current training plan includes 3 days of strength training (focusing on building strength), 3-4 days of running, 1-2 days of yoga, and 1 day of cycling each week. With the knee injury, I'll shift to 3 days of strength training, 3 days of cycling, and 1-2 days of yoga.
Celebrating:
I let this milestone pass without much fuss, but we just passed the 5 year anniversary of FITaspire! Well, technically, the first 3 years was Better With Veggies and the last 2 have been FITaspire, but let's not split hairs. It's been a fabulous first 5 years, with many changes in both my own life and the focus of the website (this started as a food blog!).


My mission really evolved with the branding change a few years ago, but has remained constant since that time. I help everyday athletes transform their life through health & fitness, giving you the energy and confidence to fully live LIFE. 
I am excited to continue sharing information to help you in all areas of running, triathlon, strength, nutrition, and healthy living. If you ever have questions or topics you'd like to see featured, ask the coach!
Eating: 
Since we spent the last few weeks on a cruise, I was a bit more indulgent with eating (and drinking) than my normal habits. Now that we are back, I'm tightening things up a bit to get back to normal. On the menu are lots of colorful veggies & lean proteins, with most smart carbs saved for post-workout meals.
I'm also doing a "mini-cleanse" using doTERRA's GI cleanser & digestive enzyme for 10 days. I've already seen quite a difference, so I'm very curious to see how I feel at the end. I've actually been trying out quite a few of their products over the past month and putting together my thoughts to share with you very soon. 
Moving: 
Walking has been a HUGE part of my movement this month. We averaged 10-12 miles each day while on vacation to see all the sights. In Amsterdam, we were over 15 miles! Some of those miles were running, but most were walking (and not always in the best shoes).
Now that we're back home, I'm hoping we'll be spending plenty of time hiking through the fall colors that are already looking pretty amazing in the mountains!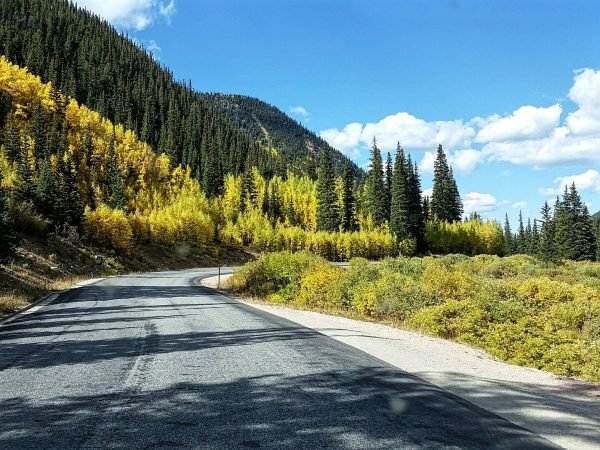 Wearing:
I don't think I mentioned this on the blog, but last year I switched from Stitch Fix to Trunk Club. Kirk has been a Trunk Club member (affiliate link) for a while and I tried them out as part of the women test group. Although it is certainly more expensive, I love the high quality products that come in each box – and the huge variety! Instead of just 5 items, my boxes are often at least 10 items to choose from.
My current obsession are these adorable ankle boots that I got in my trunk just before vacation. They were definitely a splurge, but they are SO comfortable and cute!
Reading:
I've been reading quite a bit over the past few weeks during vacation. I really wanted to disconnect as much as possible, so I worked my way through quite a few books in the A Shade of Vampire series. These are along the lines of the Twilight series, so if you were a fan of those books, you may enjoy this series.
I also "read" quite a few Rick Steve's travel guides, as we used his walking tours to guide our runs through several countries over vacation.
Listening:
I was a slow adopter to the podcast world, but I am loving them these days. My favorites right now are all business related: Blissful Bites, Amy Porterfield, and Michael Hyatt.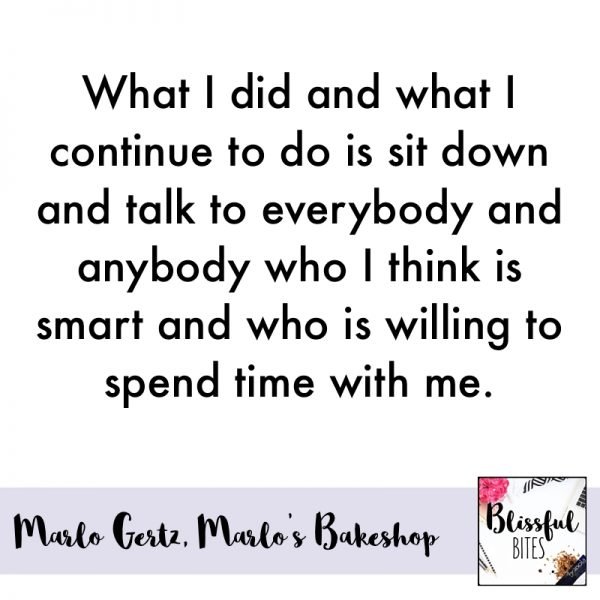 I hope you enjoyed this break from my normal content to peak into what's going on in my life right now. Now I'd love to hear from you!
Share your answer to one currently topic in the comments!