I haven't done many update posts recently, so I thought I'd take a few minutes to share some fun today. So grab a cup of coffee (or tea!) and catch up with my life currently.
Current books:
I have a goal to read 24 books this year, which means averaging 2 per month. I'm a little behind track right now, but not too bad either. I'm currently listening to two audiobooks: Cress (The Lunar Chronicles, #3) and Wild Goose Chase: Reclaim the Adventure of Pursuing God. I've been listening to one fiction and one non-fiction each month recently.
Current music:
I don't really have a favorite song right now, but I'm SUPER excited to be seeing Toby Mac at Red Rocks in May!! I have wanted to see them forever, so jumped at the chance to get tickets last week.
Current guilty pleasure:
Hmmm…not feeling guilty about anything really, but cheese has been on my weekend splurge menu more than usual. Since I'm a lactose intolerant, that probably fits the bill!
Current nail color:
After finally strengthening my nails enough to warrant nail color, I found Julep and have been getting their monthly Maven boxes. In last month's box, I got this fun color that I've been rocking since the weekend.
Current drink:
When I'm not enjoying my weekend wine cheats, I'm enjoying kombucha in a fancy glass. One of my favorites from North Carolina (Buchi!) just came to Colorado and I've been taking full advantage. My favorite flavor Fire is my favorite kombucha of all time!
Current food:
I have been sticking with the basics in the kitchen recently, cooking a lot of the same meals during the week. When I get busy, it makes meal prep much faster and I value that greatly right now. I'm pretty addicted to my Microwave Egg Sandwich and after a brief break last week, it's back on the menu again!
Current favorite show:
I have been loving CW dramas this season and I think my favorite right now is Reign. I have a think for cheesy TV, perfect for turning off your brain and enjoying a break from reality.
Current wish list:
For vacation to get here FASTER! I'm ready for a break (yes, I'm spoiled) and counting down the last 4 days before vacation in Utah next week. And I'm wishing for the forecast to change and for us to get plenty of fresh snow!
Current needs:
I need my knee to heal quickly!!! This weekend, I fell while snowboarding and my board got stuck in the heavier than normal snow, which pulled my knee into an awkward position. We rested on Sunday (lots of ice and elevation) and I saw my sports chiro yesterday morning. It seems I strained my hamstring and LCL, but she's expecting me to be ready to ride again by the weekend. No running or leg strength training for 72 hours though.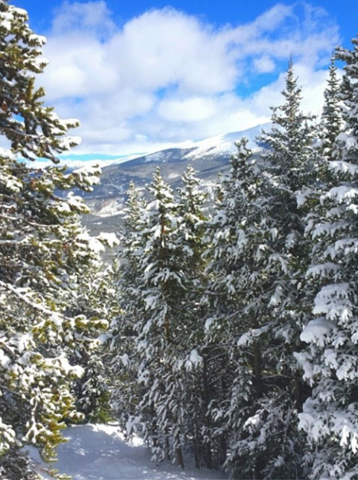 Current bane of my existence:
Time is the closest thing that comes to this right now. I have so much I'd like to do and not enough time to accomplish everything. I'm feeling good about some recent changes I've made to balance it all a bit better and reclaim my Sundays, but it's not (and never will be) perfect. Maybe just an extra weekend day would be nice?
Current indulgence:
I absolutely love Quest Bars. I admit it! I tried for months to find a dairy-free bar that is high protein and low carb, but there was literally no other option. Then I tried them and fell in love. I work these into my meal plan often and enjoy every microwaved bite. And we have officially signed up for automatic delivery now.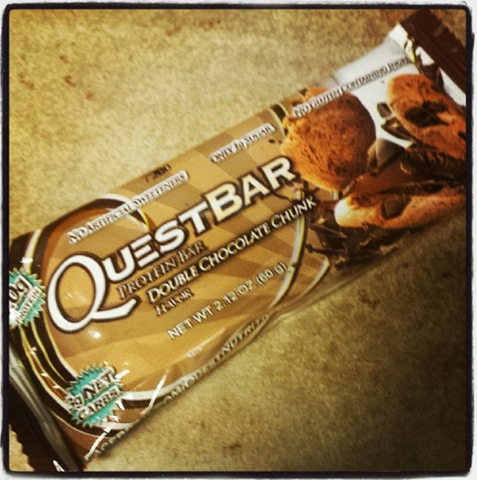 Current blessing:
Having my hubby home after several weeks of travel, including one over the weekend. It always makes you appreciate having him home even more!
Current slang:
Neither Kirk or I could think of anything I have been saying. I'm not much of a slang person, I guess!
Current excitement:
Did I mention I'm 4 days away from vacation?!
Current mood:
I'm feeling very content right now. We had a good weekend (except the knee thing), relaxed, watched 3 movies, indulged in yummy food and drinks. All that makes me very content!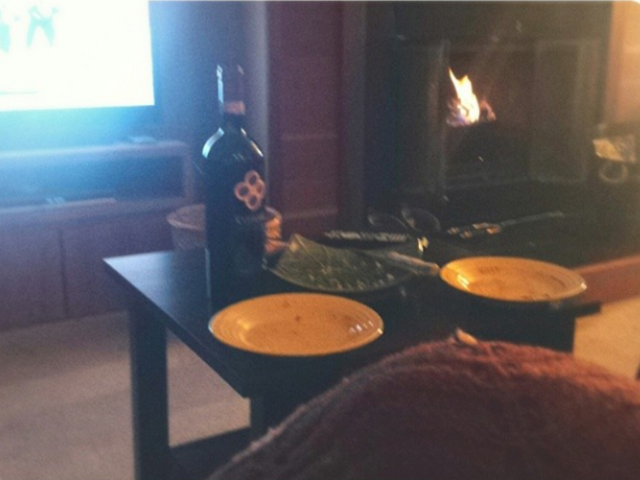 Current link:
You know I'm taking full advantage of this winter and snowboarding, so you'll find it no surprise that I stalk Open Snow for updates on the conditions here in Colorado. I've also been watching the weather in Utah here, which has not been the report I want!
*******************
Questions for you:
Tell me your current answer to one of these questions!