This is a late post today – and a short one – because today is a crazy day! It started with the Christmas 10K this morning in Peachtree Corners (don't worry, I had never heard of Peachtree Corners either). I wasn't sure if I was ready to PR (personal record) today, but Kirk ran with me and did a great job coaching me to 1+ minute PR of 48:30 – sweet!! It was a tough course for me, lots of hills! I'm not the best uphill runner, so I've even prouder of my race today. Still not fast enough for an age group award, I have yet to pick one up at the 10K distance. Still need to get faster!! =) How about you – any race accomplishments to share?
After cooking this afternoon, we're getting ready to head over to my in-laws for an early Christmas with Kirk's side of the family. Merry Early Christmas!! Anyone else celebrating an early Christmas with family this year?
Weekend Recap
Monday – Eating Around the World at the Atlanta Underground Market If you haven't read about the AUM market yet, this is something not to be missed! A great way to try foods from all over the world from great local chefs (some home chefs). There's a link for more info on registering for the next market, as well.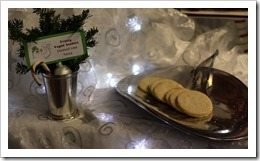 Tuesday – Review: Vingenzos – Italian with Heart An unplanned review of a great Italian restaurant in downtown Woodstock, GA – where the chef really went out of his way to make us happy!
Wednesday – Superfood Snacks Giveaway on What I Ate Wednesday!! is the last day to enter to win a bag of Brazilian Chocolate Ecstasy from Superfood Snacks – a raw, vegan, superfood snack. Two winners will be announced on Monday – so get your entries in! I'm trying out a new widget for this giveaway, I'd love hear your experience – easy or confusing?
Thursday – My Love Affair With TRX Explained You've probably heard me talk about my TRX before – I dedicated a whole post to it this week. Find out why I use the TRX for my strength training routine and see some videos of my favorite exercises using this awesome tool.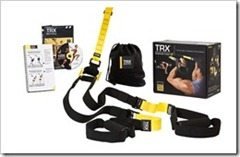 Friday – Guest Post: Hearty Eggplant Soup Recipe Check out this delicious veggie-filled soup recipe, very filling and great for a crowd! She served it a Christmas party at her place last weekend and it was gone early in the evening – a crowd-pleaser for sure!
Now off for some quality time with family. Have a great weekend!!