This weekend was amazing! A weekend in the mountains with Kirk, friends, and LOTS of snow. It was the best snow we've ridden on all season and it was fantastic!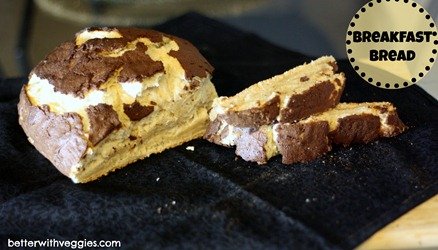 My fun weekend finished with a dinner with other friends back in our neighborhood. That also meant that I didn't even start working on a recipe for today until around 9PM. Can you say procrastination?
I don't cook with yeast very often, other than pizza crust, so I was struggling to find something different that I could create in a short amount of time. Most bread recipes I looked up for ideas took several hours of (inactive) time to create. Then I found a recipe for Easy & Quick Amish Bread and decided it was a great place to start!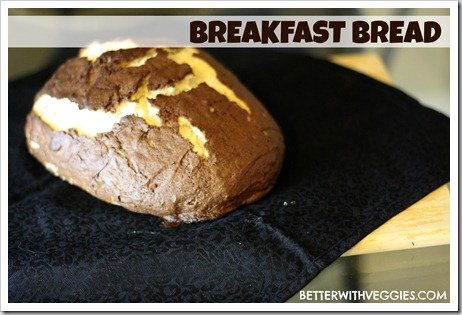 So today's recipe is a little more like a customization than a true recipe, but I think you'll enjoy this delicious bread and topping. It takes some time to allow the dough to proof twice, but it's worth it!
Breakfast Bread
Based on this recipe for Easy & Quick Amish Bread
Ingredients (2 loaves)
2 cups warm water
2/3 cup sugar
1 1/2 tablespoons active dry yeast
1 1/2 teaspoon salt
1/4 cup olive oil
6 cups bread flour
1 tablespoons almond butter
2 tablespoon maple syrup (grade B preferred)
1 tablespoon cocoa powder
Instructions
Follow these instructions for preparing bread dough, using olive oil (instead of vegetable oil) to make the dough.
After proofing for 1 hour, split dough into two halfs — each will become a loaf of bread.
Coat baking sheet with olive oil cooking spray.
Combine all topping ingredients. Form dough into loaf shape on baking sheet. Spread filling evenly over top and sides of dough. Proof for an additional 30 minutes.
Pre-heat oven to 350 degrees. Bake for 30 minutes. Allow to cool slightly before slicing and serving.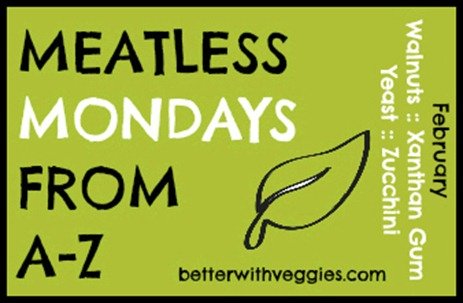 *****
*****
By the way, there's still time to give my your feedback in this reader survey! I've gotten some great feedback already, so make your voice heard. 🙂
********************
Questions for you:
Have you ever made bread at home before?

How was your weekend?