This weekend Kirk and I celebrated our dating anniversary! We dated for over 5 years before we got married and we didn't want to just forget our original anniversary, so we celebrate both April 19 (dating) & August 25 (wedding).
Kirk had been out of town for 2 weeks, so it was great to spend some time together, just enjoying each other's company. Did I mention that we were celebrating 17 years?!
On Sunday morning, I decided that we should continue the fun with a little breakfast tasting. Since both Meg and Heather made french toast blueberry creations, I knew I had to make them both!
I used fresh blueberries in my Blueberry Coconut Almond Sauce, which seemed to make it a little thinner than the original version. The flavor was still great, but I would use add the almond milk just a little at a time to make it a little thicker next time. Underneath the topping was her Vegan Coconut French Toast.
Next up was Meg's Tea Infused French Toast with Blueberry Sauce, which was really simple & easy (I used a flax egg in my version). The star of this toast was the topping – who knew just blueberries and water could be so delicious!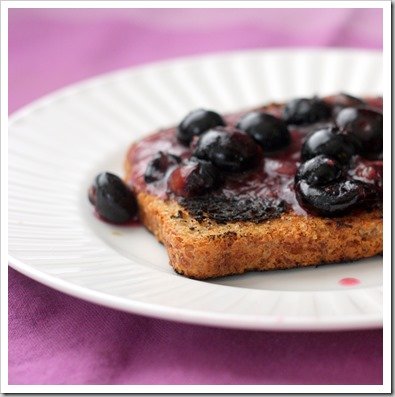 For both version, I used the Ezekiel 4:9 bread I had in the freezer, which in hindsight was not the best option. If you make these, please take the time to get a good, doughy bread – I think sourdough would be a great choice!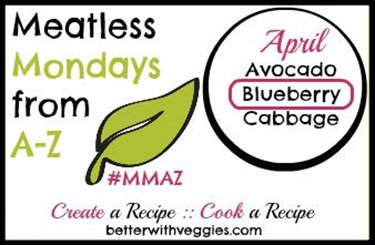 And now it's time to see which blueberry recipes the other MMAZ participants made this week! And don't miss the 20 blueberry creations linked up from last' week's CREATE challenge.
******************
Next week it's time to CREATE an original recipe featuring Cabbage – any style you are inspired by. Let the brainstorming begin!
******************
Questions for you:
Did you enjoy any special breakfasts this weekend?

What ingredients would you like to see for D & E?