I am so excited just writing this post, because I am headed to Blend Retreat today!! This is my third year attending the retreat and every year it gets better. I can only imagine how much fun these next three days are going to be! Not only do I get to hang out with some amazing girls (some I haven't even met yet!), but I also get to explore Park City, Utah in the spring/summer.
This year, I'm so excited to be representing Nutrex Hawaii at Blend 2014! My favorite product is the Hawaiian Spirulina Pacifica, which is part of  my daily supplement routine. It really is the most affordable and highest quality spirulina that I have seen! I'll be trying out the BioAstin Hawaiian Astaxanthin & Green Complete powder soon.
I'm heading up a day early this year, because I don't want to miss any of the action and the weekend always flies by. If you're one of the lucky ones to be attending Blend this year, you'll have to say "Hi!" to get some awesome samples and discount coupons. I should be easy to spot, as I'll be hugging everyone in sight. Yep, I'm a hugger!
If you're not going to be able to join the fun this year, you can follow my adventures on instagram, twitter, and facebook – watch for the #Blend2014 and #NutrexHawaii hashtags throughout the weekend. That should help you get ready to plan your trip to join the group next year!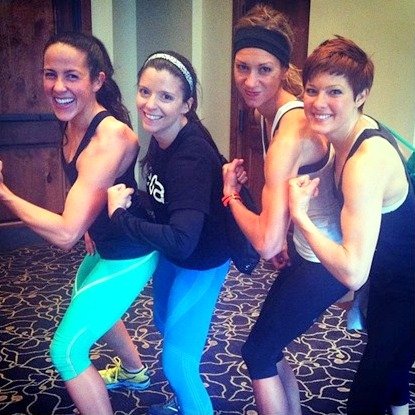 Disclosure: This post is part of my sponsorship with Nutrex Hawaii. While I was compensated for a series of posts, all opinions are my own. You can read my disclosure policy here.
*******************
Questions for you:
Are you coming to Blend 2014?

Are you a hugger?