When you think of a triathlon off season, what comes to mind? Do you picture relaxing on the couch, eating all the foods, and spending hours with your non-triathlete friends? Or does your mind go to the pain-cave in your basement where you're going to crank out hours on the trainer and treadmill?
What should you do to have your best triathlon off season?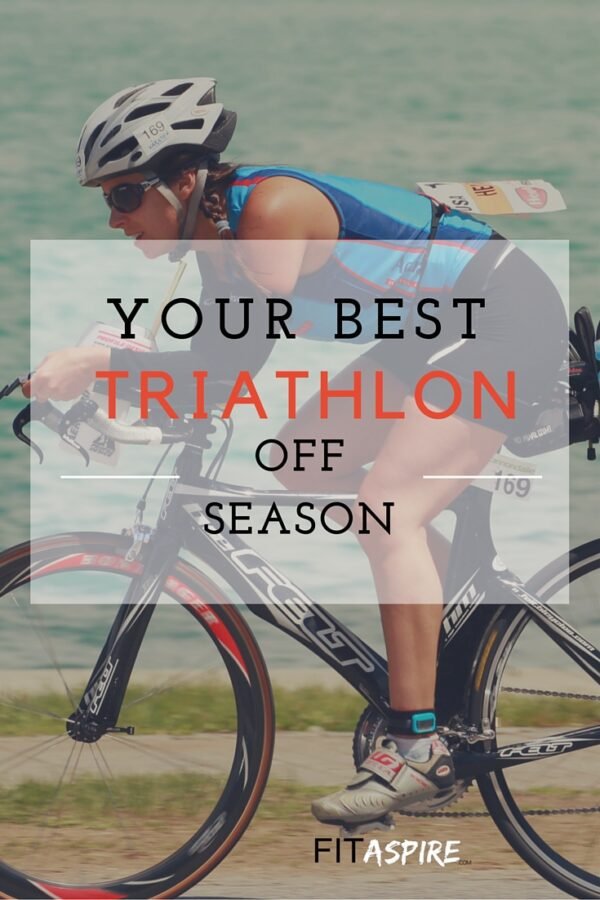 When to Take a Break
After a big race, it's important to take a least a week or two to rest & recovery. That might mean taking a full break, or shifting your focus to other activities to stay active while having a mental break.
Even if you've already had space from racing season, there are still situations when an off-season break makes sense.
The thought of structured training gives you a sense of dread or anxiety
You're still nursing a nagging injury from the season
Thinking of next season doesn't give you a sense of excitement
You're feeling restless at night and having trouble sleeping
You are getting sick more often than usual
If these describe you, it might be time to take a break. Some of these are signs of overtraining or, at a minimum, low motivation. In either case, this is the perfect time of year to reset and let your body (and your mind) recover.
[Tweet "Should you take a break during #triathlon off season? #fitfluential"]
Instead of jumping back into triathlon training, try something different. This is a great opportunity to spend some time in the gym, gaining strength that will help improve your performance when it's time to come back. Or take the time to try a new sport that sounds interesting, but you haven't had the chance. I'm a big fan of snowboarding or snowshoeing, for those in snowy areas.
When to Focus on Your Weakness
If you've already taken your post-race break and you're excited about next season, the off season is a great opportunity to focus on your weaknesses and prepare for an amazing next season.
But how do you choose what your focus should be?
Look to your race results for a clue to where you should focus. Where do you rank compared to your competition in each sport during races this year? Which sport are losing the most time and would have the biggest impact with improvement.
Before you choose the swim, let me challenge that selection a bit. Of the three sports, the swim is the smallest portion of the race. Improving your swim typically has the smallest impact on your overall race time, so if you have room to improve on the bike or run, that is likely a better use of your time.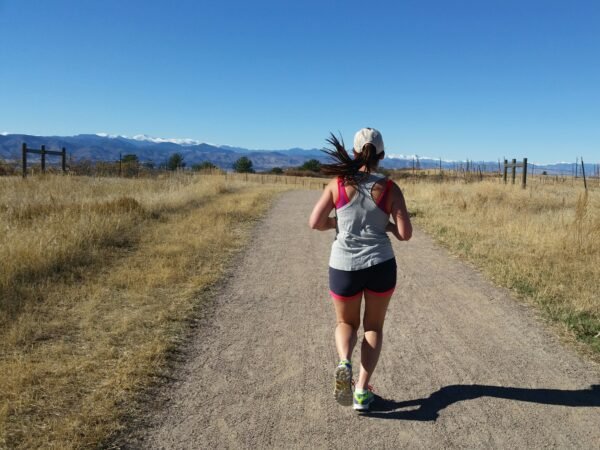 Before you choose the run, let me ask you another question. How is your run performance in a standalone race? Quite often, poor run performance in a triathlon is actually due to poor pacing on the bike. Many athletes push too hard on the bike, which leads to poor run performance. If there's a large gap in your standalone run performance vs your triathlon run performance, your time may be better spent on improving your bike and working on race pacing strategies.
These considerations in mind, you're now in a position to decide what focus will help YOU most.
[Tweet "Choose the RIGHT off season focus & improve this year! #triathlon #fitfluential"]
Once you choose your focus, it's time to put a plan in place to make the most of your off season. What types of workouts should you be focusing on during this period of training?
Your Perfect Off Season Plan
Strength: this is a great time to get started in the gym, if you haven't been already. If you already have experience in strength training, consider focusing on the 6-8 rep range to build strength.
Volume:  this period of training is often called "Base" and I think that name comes from the focus on long slow distance workouts for endurance training. Volume is your priority right now, especially in the focus sport you chose.
Speed: this is the time to focus on top-end speed, especially alactate workouts (think about 10-15 second duration, followed by a full recovery).
During this period with lower intensity, you should try a 3:1 build ratio (3 weeks of building volume, followed by 1 week of recover). You can sustain this much easier in base than other periods.
Want to learn more about planning your best race season
, including creating an annual training plan with periodization?
Join me on Periscope
this week for 5 days of action steps to learn to plan like a pro.