As we get close to the end of the year, I enjoy looking back and remembering all the fun times we've had in 2012! One of the oldest traditions here on Better With Veggies is What I Ate Wednesday. It's not something I do every week, but I've participated in around 20 this year!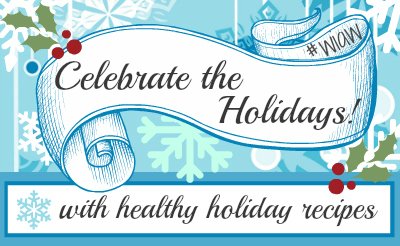 I love
Jenn's
weekly party, even when I don't get the chance to participate. It's a great way to find inspiration for your next meal and meet new friends. Make sure you check out
her post today
and visit a few new-to-you blogs on the round-up!
With that said, I'm celebrate the holidays #WIAW-style by looking at what I ate on Tuesday, PLUS a look back at 5 memorable WIAW posts from 2012!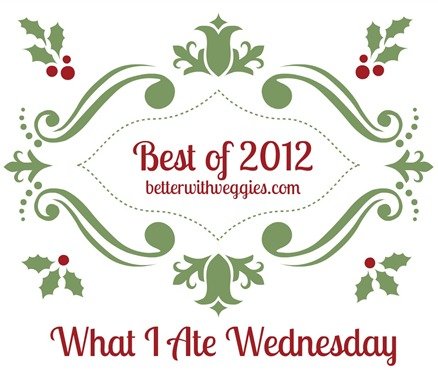 ********************
What I Ate Tuesday
You know why I've only participated in 20 WIAW weeks, instead of 52? Because I am terrible about remembering to photograph all my meals! This part of the post might be a little lacking in photography, as I did it again this week. I remember AFTER it's been gobbled up…oops!
Breakfast – Chikn & Waffles, Kirk-style. We had some Gardein Mandarin Orange Chikn Strips in the freezer, so he covered them in a yummy sauce, served with toast and homemade apple butter. So yummy, especially after a very late night at work. 🙂
Lunch – I left my planned lunch on the counter at home, but had an Annie Chun Udon Noodle bowl in my cabinet for emergencies. Lunch was served!
Snack – I ran after work, then needed a snack to make it through my strength workout. I treated myself to two cookies and some steamed beets I had leftover from this peppermint cream cake that I brought to the office potluck on Monday.
Dinner – And finally, the one meal I remember to photograph: Nachos!!
We loaded the chips full of beans, tomatoes, baby kale, avocado, and my homemade (vegan) nacho cheeze. Kirk made some fresh Margaritas and we ate while watching Christmas movies. 🙂
********************
And now let's take a look back of some of the best WIAW posts of the year. I hope you find a new restaurant to visit or meal to make from these!
This recap was from my weekend in California for the Jed Smith 50K – and covered goodies in both Sacramento & Sonoma!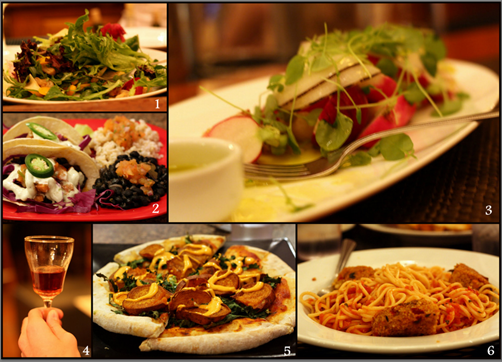 Featuring one of my favorite recipes, this WIAW includes Korean BBQ (which I still need to find in Denver), a Scotch Tasting party we hosted, and the entrée from the first pairing dinner we had at our house (in Atlanta)!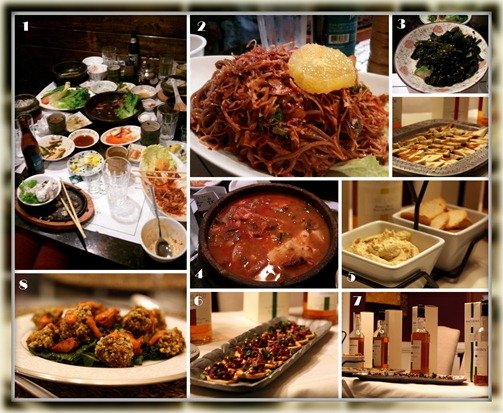 A different type of WIAW post, this looks at a typical week of food at our house. Featuring recipes from blogs, websites, and my first #MMAZ share!
Can you cruise on a plant-based diet? Absolutely!! And if you're on the Disney Fantasy, you'll be eating WELL! Take a look at just some of the highlights from my meals while cruising the Caribbean.
My first raw food dinner was at the amazing Root Down – and remains my favorite raw dinner so far. If you've ever wondered what someone would eat on a raw diet, you have to check out all these amazing dishes!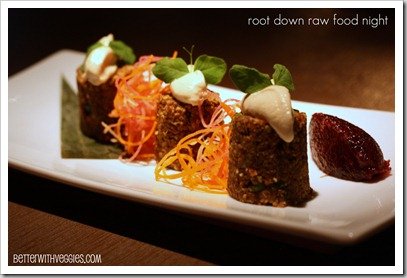 ********************
Question for you:
Looking back on your year, what is one memorable meal or recipe that stands out? Feel free to link up to a post that helps describe it!