****Don't forget the 25% off Coaching Services that is good through Friday, January 4th! A limited amount of spots are available, so don't miss out!****
Oh my goodness, the last post of 2012!! I sure waiting until the last moment to share the top recipes of the year, right?
This has been a fun year in the recipe creation department for me. It's not too long ago that I found cooking without a recipe intimidating and stressful. Now I find it fun, exciting, and even relaxing. My how things can change in a few short years!
Looking back at this year in recipes, I'm proud of so many of the creations I've come up with. And with how Kirk and I have figured out how to cook in the kitchen at the same time (something that used to drive me crazy) where we can create pairing dinners at home! I love how food can create so many memories.
Okay, enough rambling for today…let's get to the top 10 recipes of the year, based on pageviews! And the reveal of the MMAZ January ingredients at the bottom of this post!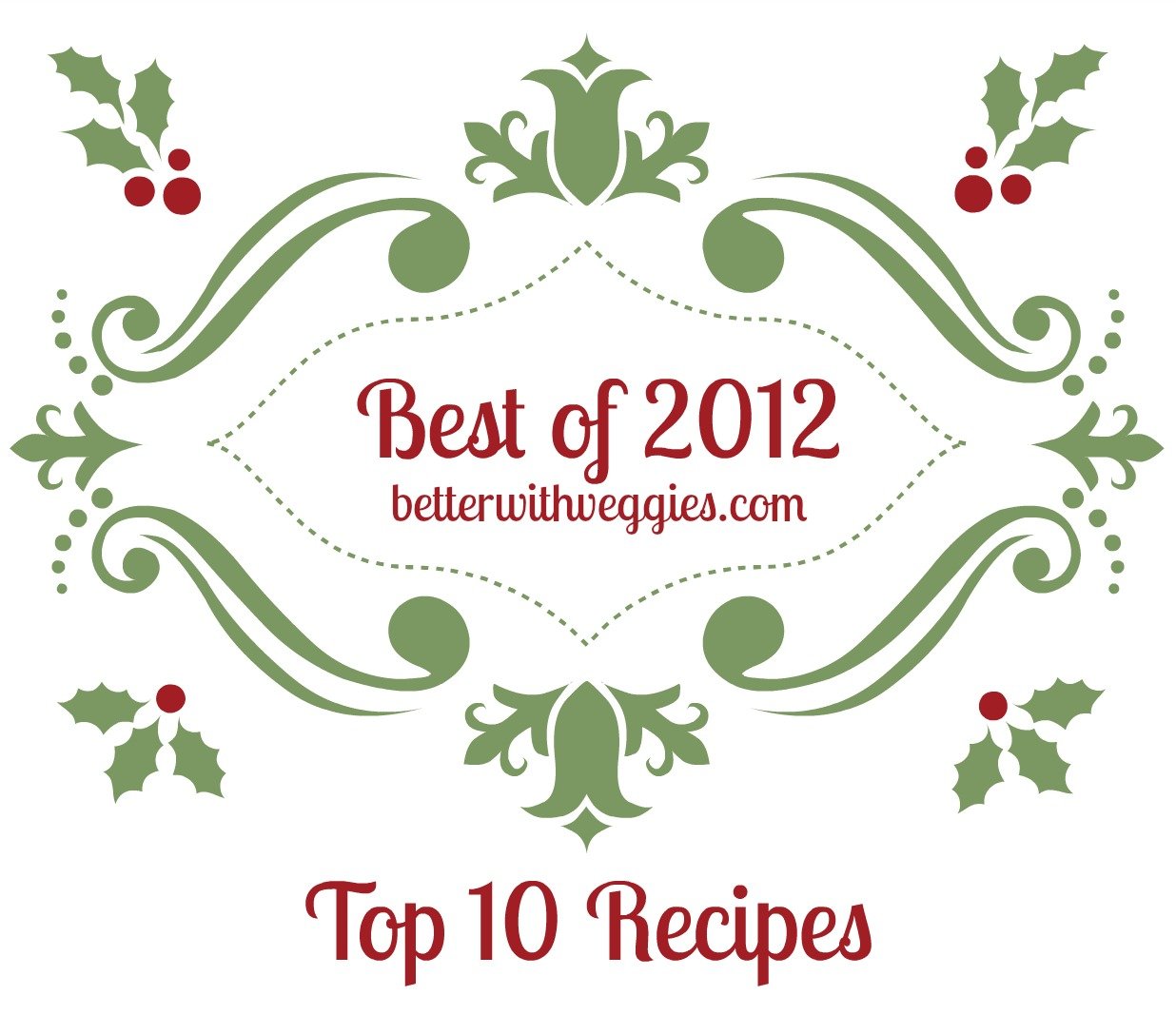 ********************
And now for the answer to the question I know you've had on your mind for weeks – what are the January ingredients for MMAZ?!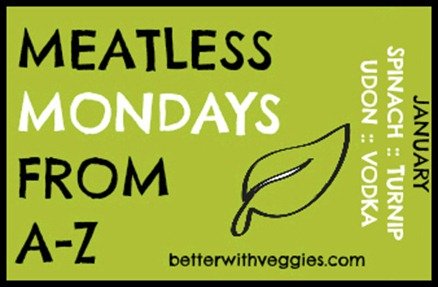 January 7: Spinach
January 14: Turnip
January 21: Udon
January 28: Vodka
Thank you to everyone who gave suggestions last week and on Facebook this weekend! I hope to see lots of your recipes linked up each week as we come closer to the end of the alphabet. Not sure how Meatless Mondays from A-Z (or MMAZ) works? Click here to get all the details (or send me an email with your questions).
And don't worry, there will be a round 2 – although I'm thinking up some twists to get even more of you involved in the future!
Here's wishing you a Happy New Years Eve and that your 2013 will be filled with food, fitness, fun & laughter!!
********************
Question for you:
What is your favorite food-related memory of 2012?