I'm back with another post for today! I was so excited to share my Zensah sports bra review this morning, but I also wanted to look back at this year in races. So two posts for the price of one today.

This year actually felt a little light on races for me. With the move to Colorado over the summer, I just didn't have the time I usually do to fit things in. In fact, I didn't do ANY multisport races (triathlon or duathlon) this year. That's crazy! I guess I'll make up for that in 2013 with Ironman, right?
But, even with a shorter list, I did run 1 ultra and 2 marathons. Not bad at all!
My first race of the year was also my longest – a 50K! That's 31.06 miles, in case you don't want to do the math. This was my first ultra distance race and I had a great experience, even though it was a 6 loop course (which I actually like!). Finish Time: 5:11:31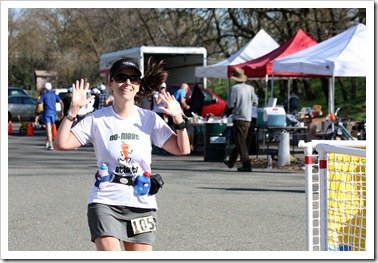 Just 4 weeks after Jed Smith 50K, I raced the New Orleans Marathon. I was so nervous going into the race after not being able to cover the miles I hoped between the 50K and race day, but I smashed by previous record and ended up with a 20 minute improvement on my marathon time!!  Finish Time: 3:55:11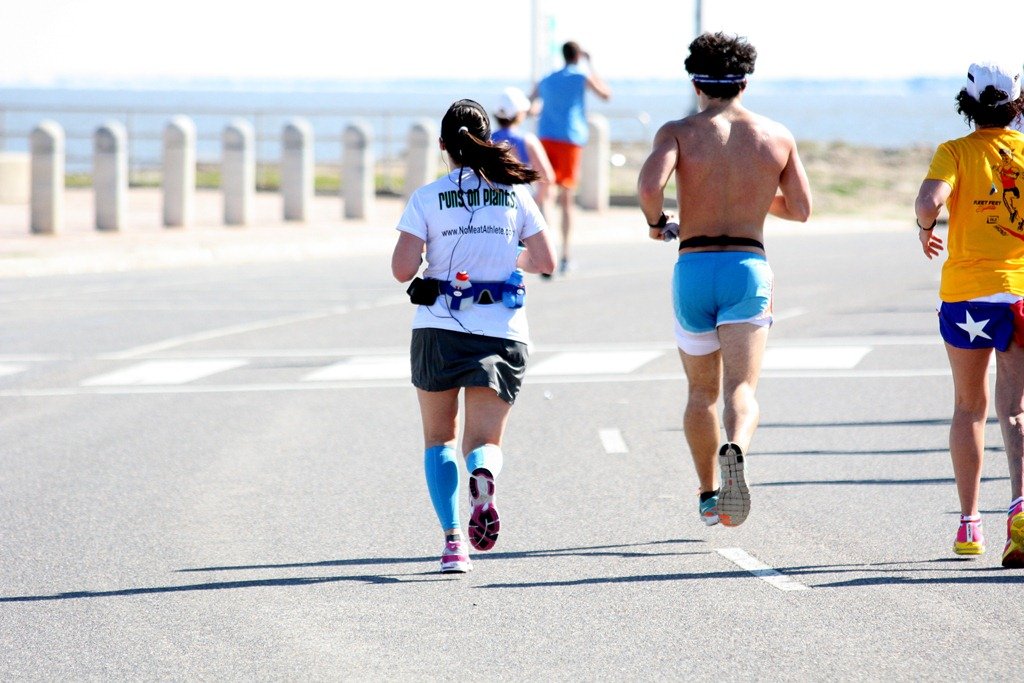 Just 2 weeks after the marathon, I planned a FUN race weekend with a 10K on Saturday and half marathon on Sunday. This race kicked off the weekend on the trails and I was surprised how good I felt. Finish Time: 56:52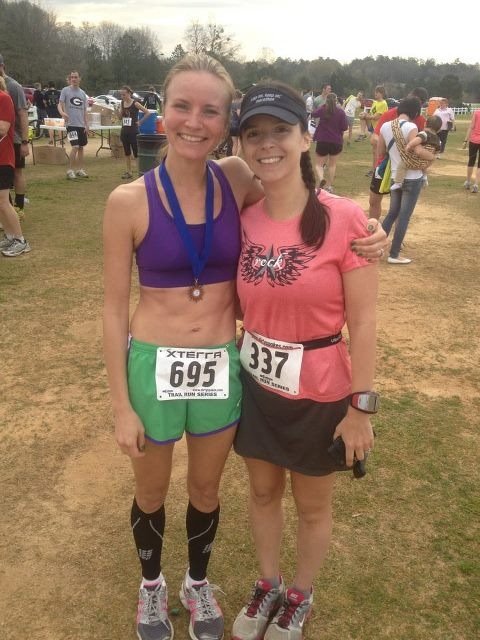 I was definitely feeling my legs on this second race of the weekend, luckily the debut of my rainbow tutu helped keep me going! Running just for fun to keep my "streak" alive – it was a great weekend. Finish Time: 1:57:28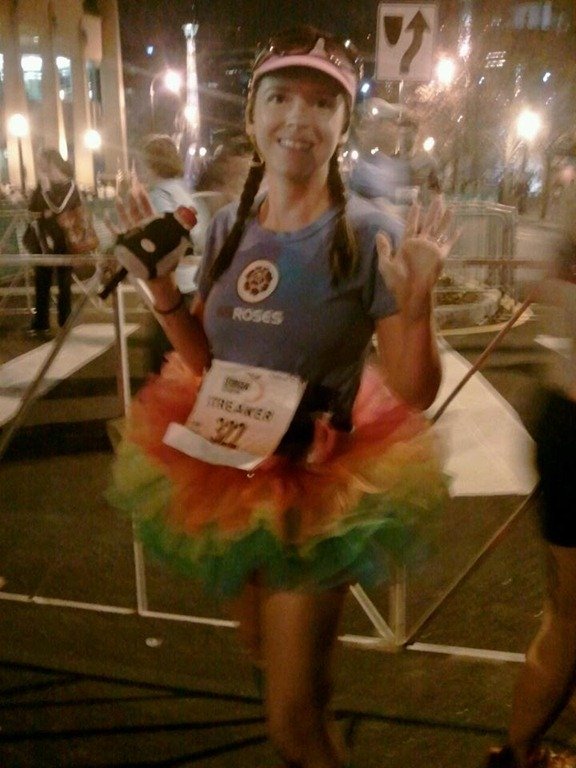 My first race in Colorado, just a week after we moved cross-country from Atlanta! This little 5K around the Denver Zoo was a great introduction to running at altitude, something that still has me panting for breath more often than I'd like. Finish Time: 26:29
After a rough training cycle trying to get ready for the marathon, I ran the Denver Half Marathon not as a checkpoint race, but as a supported training run. With a couple miles before and another one after, this race was part of a 16 mile run. I will be this altitude thing eventually!  Finish Time: 2:04:22
This was the most fun I've had at a race!! Run through a beautiful field, with mountains in the background, and people throwing and shooting paint at you. AWESOME!! No watch, all fun! Finish Time: Unknown
And finally, the race that proves you can absolutely run a marathon for fun! After sub-par training, WAY less miles than usual, and no expectations, I had a blast running this marathon! 25 minutes slower than my PR race in March, but not every race is about getting across the finish line fast. Sometimes it's proving that you can finish and smile! Finish Time: 4:19:41
We ran the Turkey Trot in Vail on Thanksgiving morning – it's a tradition to run a race that morning, so we found one while we were vacationing. This was my first run since the marathon, so it was just a good time running with my best blend, Laura. I didn't post a recap of that race, but I did write a post BEFORE to help inspire you to run through the holidays. Finish Time: Unknown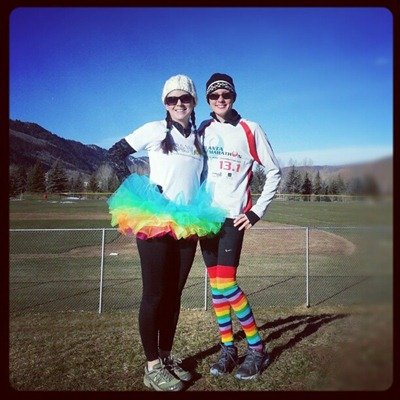 So technically there is one race missing from this list – the Stocking Run in Superior, Colorado. BUT, I didn't even take a photo at that race. It wasn't fast, but I was pretty proud of conquering this "mountain" at mile 2 without walking.
********************
Questions for you:
What was your favorite race of the year?

Any races you're already excited about for next year?