This week's Tuesday Trainer is very different – so different that I originally I had no idea what to share when Lindsay posted the theme last Thursday:
In the spirit of ADVENTURE, the theme for this week's Tuesday Trainer is "Something New".

I want you to film yourself in a place or in a way that you never have before.
The adventure she mentioned was in reference to Janetha's Adventurous April challenge. That's right! This week's Tuesday Trainer is also part of Adventurous April!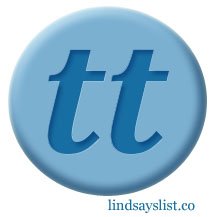 You already know the deal with Tuesday Trainer (and if you don't – check out lots of previous posts here), but Adventurous April may be new to you. So what is it all about?
Here's how you can participate:
step out of your comfort zone.
have an adventure.
take a photo if you can! that makes it more fun.
open your email and write a new email to mealsandmoves(at)gmail.com.
type a sentence or two about your adventure.. include a photo if you took one.. and a URL if you blogged about your adventure.
type a sentence or two about the results: what you learned, if you enjoyed it, etc.
press send.
you're entered into that week's adventurous april drawing!
So what would be a video completely different that what I usually do?
My adventurous video of the week is to take you on a tour of our Veggie Garden!
A little background….
I've always had a black thumb. No kidding. My mom once gave me an indoor fern that she swore was unkillable. Guess who killed it? This girl!
But last year, I had this idea that we could save a lot of money by growing our own veggies. And what's the cheapest way to grow your own? Start from seeds of course! You already know I like a challenge.
So how to turn my black thumb a little greener? We found a book at Cracker Barrel (yes, random) and we gave it a go. It went a LOT better than expected and we enjoyed a lot of homegrown veggies last year.
Kirk really took the lead on the garden this year and this year's crop is going to be even bigger and better!
So are you ready for a tour of our garden?
Yes, I did forget that avocados and tomatoes are fruit (guess we have more than just one type of fruit growing in our garden). And I might have turned the camera multiple directions during one taping. I hope you put all that aside and enjoyed the video anyway. 🙂
**********************
Before I close for the day, let's take a look back at how last week's workouts turned out:
Monday – Bootcamp
Tuesday – 1:00 Bike Intervals + 2M Run
Wednesday – Bootcamp + 6M Run Intervals
Thursday – 20-25M Bike
Friday – Rest Day
Saturday – Olde Rope Mill Park 6.5M Race + Bootcamp
Sunday – :30m Bike + 10M Run
What's that trend I see? Skipping a lot of bikes – need to address that!
And a quick look at this week's training plan:
Monday – Rest Day
Tuesday – Brick (1:00 Bike Intervals + 2M Run) + Bootcamp
Wednesday – 6M Run Intervals
Thursday – 1:00 Bike + Bootcamp
Friday – 6M Trail Run
Saturday – 30M Bike + Bootcamp
Sunday – 12M Run
**********************
Questions for you:
Are you participating in Adventurous April?

Do you have a veggie garden? If not, would you like to start one?

What is the first veggie you would grow?