It's been about a year since I bought my first StitchFix box. I was really nervous before that first box, but I have really transformed my wardrobe since I started with this personal shopping service. I'm the first to admit this is not a cheap service, but it has been well worth the money I have spent over the past 9 boxes (or "fixes" as it is called).
How do you know if this service is right for you? I thought of 5 reasons you might want to try a StitchFix box of your own:
Disclosure: Although I'm not affiliated with Stitch Fix and they have not asked me to write a review, I do get a small credit when you sign up through my referral link (a benefit available to all members). I purchase Stitch Fix boxes because I love them and it's just an added perk when anyone signs up.
1. You don't enjoy shopping for yourself
Some people love shopping. I am not one of those people. I like to look cute and trendy, but I don't have the time or the patience for shopping. Someone doing that work for me is invaluable. And that's what Stitchfix does for me. They learn my style and send me clothes that are within my style or push the edges. It's like a cool friend who goes shopping for me.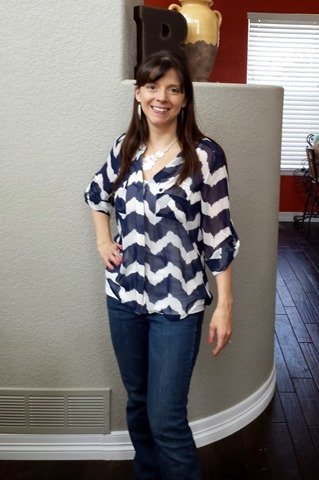 2. You are in a style rut
My hubby used to tease me for buying all shades of black and nothing else. Black is flattering, but it shouldn't be your entire wardrobe. Stitchfix stretches my boundaries to things I wouldn't have picked out myself, but once I've tried them on, I actually love them. In fact, almost everything I've brought on vacation this year is from Stitchfix!
3. You enjoy surprises
I love coming home to a box of something new. I don't know what inside, but it's so much fun to tear into the box and find out. If you like surprises, you are going to love the surprise of what someone else (with better taste) picks out for you. I love surprises!
4. Starting a new job
I think this one of the big reasons I started with Stitchfix, as I was new to a job where everyone else was fashionable. That was not my strongsuit before, so it was the perfect thing to learn from. Not only do you  get great clothes each month, but they also send you style tips on how to wear each piece. This has really taught me throughout the year on how to better put things together and look like I know what I'm doing!
5. You want to try something new
Even if the above don't apply to you, maybe you just want to try something new? New is fun and different – so why not? If you like new things, I think you're going to love the new things you get each month in your Stitchfix box, I know I do!
Did you know you don't have to get Stitchfix boxes monthly? You can choose when you want a new box. Maybe you order one today and schedule your next one 4 months from now? Or wait until you have saved enough money for a treat? There's no ongoing commitment – another reason I love these boxes!
I hope you've enjoyed this peek into my latest box and the reasons I love Stitchfix. I know it's not for everyone, but it something I really enjoy and wanted to share with you. Let me know if you decide to give it a try, I love to see what you get in your box!
Want to see my previous Stitchfix posts?
********************
Questions for you:
What's your favorite piece of clothing today?
Do you like shopping?