Earlier this month, I had the opportunity to speak on Dave Smith's Make Your Body Work podcast, talking about macronutrients and weight loss. If you haven't already heard that episode, you can listen (or read the transcript) here.  As a follow-up to that interview, Dave offered so share his perspective on the importance of post-workout nutrition with you. We touched on this topic in the podcast interview, but this article will dive deeper into this topic and help you make the most of your post-workout meal.
******************
So let's set the scene.
You're on your last mile. Only one more mile to go, and you've finished.
As you come up to the finish line, you feel a sense of completion! You've finally finished your sixty minute cardio session.
You're feeling great. You're sweating (who doesn't love a good sweat), you're huffing and puffing, and dopamine is being pumped throughout your brain. What a rush!
But now what?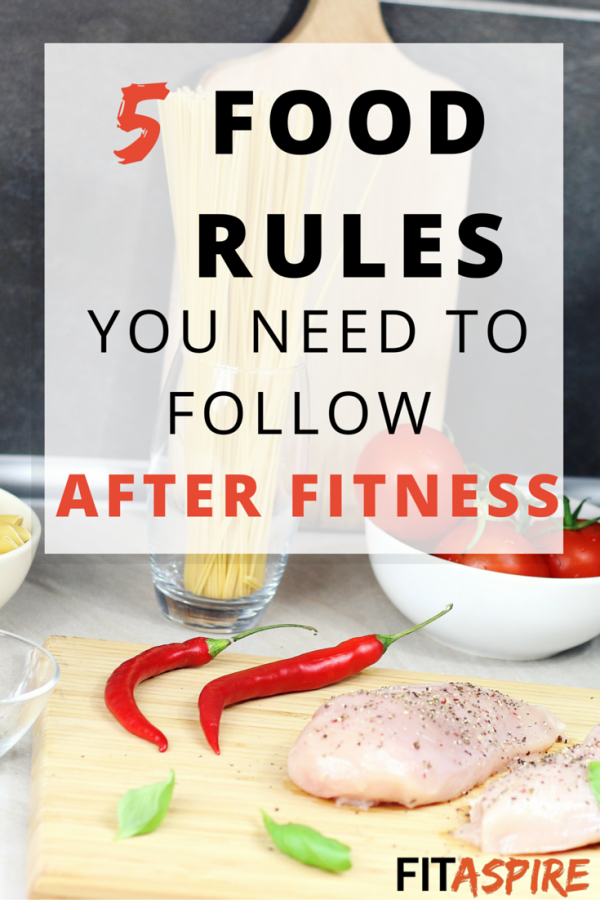 A little stretching maybe?
And then?
Once you've finished an exercise session, your body requires certain foods that will aid in its development and progress. You don't want to feed your body "bad fuel," so picking the right type of food is crucial to increasing your body's overall health and performance.
After a workout, there are a number of things that're going on inside your body. On the outside, you see sweat and heavy breathing, but on the inside, hormones are being produced, blood is on the move, and your body is working hard to replenish the fuel sources you just burned up.
At this particular time, while all these things are happening internally, your body is geared to receive a very specific set of nutrients. Here are 5 post-exercise food rules you need to follow in order to support your quest to become healthier, stronger and fitter.
Rule #1: Combine Protein and Carbohydrates
Two of the main macronutrients that your body requires after a workout are protein and carbohydrates. Protein, made from amino acids, is the building block for muscle growth. Your body needs protein to repair the damage done to your muscles during exercise. Without protein, your muscles will never fully repair on increase in strength and size.
Carbohydrates are also important because glycogen (i.e. energy stored within your muscles) is depleted when you train. The carbohydrates you eat after exercise are converted to blood sugar and are transported to your muscles. Mission complete!
Needless to say, it is very important to eat a source of protein to repair muscle damage and carbohydrates to restore depleted glycogen levels after your workout. However, not all protein and carbohydrate sources are the same. Some are high-quality, while others should be avoided.
Foods such as egg whites, tuna, and Greek yogurt contain high amounts of quality protein. There are also many options of protein powders that you can use for a quick protein boost, although many such powders are heavily processed and should be avoided.
I recommend this pea protein powder because it is natural and is very easily digested and absorbed by your body.
For carbohydrates, fruits, vegetables, and whole grains such as oatmeal will do the trick.
[Tweet "Don't forget both protein and carbs after fitness! #fitfluential #nutrition"]
Rule #2: Say "Yes" to High Glycemic Foods
The glycemic index (GI) measures how quickly foods are converted into blood sugar. This is important for anyone interested in weight-loss or weight maintenance because high glycemic foods can trigger fat storage. That's why some diet are founded strictly based on the GI rating of various foods.
This might have you thinking that high GI foods are "bad" – this just isn't the case post-workout.
When you've finished exercising, your body is tired, depleted and in need of the right nutrition as quickly as possible. This is one time when you can feast on high GI foods without worry. High GLI foods such as yams, potatoes, rice, carrots, and squash are all high GI foods that fit the requirements for a fast-acting post-workout source of high quality nutrition.
Rule #3: Skip the Processed Options
Not only is important to be aware of the foods that you eat after a workout, but it's also equally as important to know the foods that you should stay away from.
For example, a frozen pizza contains protein (especially if it comes with meat toppings), carbohydrates, and is quite high GI. Sounds perfect, right?
Not so fast.
Convenience foods like pizza are heavily processed, which usually means that much of nutritional benefits have been stripped away. They also tend to be made with low-quality ingredients, chemicals, and many preservatives that your body doesn't need, whether post-workout or at any time of the day.
Rule #4: Drink MUCH More H2O
Did you sweat during your workout? If not, step it up next time!…
And then drink up.
You've heard this a million times – your body needs water to function. But do you know just how much you actually need that water?
Even after you've finished working out, your body's temperature can continue to rise, and will stay elevated for up to several hours. As a result, you may continue to sweat and your body will continue to use water at a faster rate than normal.
"Well, how much water should I drink?"
Good question. Since everybody is different in size, shape, and body composition, there isn't a set-in-stone amount of water that will be shed during every workout. With that being said, there are a few good rules of thumb you can follow:
Drink 3-4 cups of water within two hours before you begin your workout
Drink an additional 1 cup of water every fifteen minutes during your workout
Drink at least 3 cups immediately following your workout
It takes a bit of intuition, however you'll be able to feel whether or not you need more water after an exercise session. And, you can always use one final test to know if you've hydrated enough:
"Drink until your pee doesn't stink."
[Tweet "Are you drinking enough water? 5 Food Rules for after #Fitness. #nutrition"]
Rule #5: Find Your Fats
A lot of people have a negative perception towards dietary fat. It's unfortunate that we've learned to equate dietary fat with the "jiggly stuff around our stomach" to the point where low-fat diets have been considered good practice.
The facts tell a different story.
Dietary fat is extremely important for your body. Some of the healthiest populations in the world are ones who regularly eat high-fat foods such as coconuts, certain oils, and fatty meats. On top of that, healthy fats are amazing for keeping your hunger levels in check after an exercise session.
Leave out the fat from your post-workout meal and you're likely going to feel famished within just a couple of hours.
The healthiest forms of fat come from food sources such as avocados, coconuts, egg yolks, and nuts. These are natural foods that are easily digested by most people and are extremely satiating. Yes, the calorie count of higher-fat foods can seem like a lot, but the positive impact on your blood sugar and future food cravings is well worth this caloric investment.
Now that you know what to look for in your post-workout meals, fuel up to ultimately become a stronger, healthier, fitter YOU!
About the Author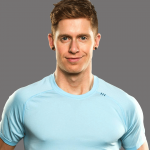 Dave Smith is a professional fitness and weight-loss coach who was chosen as "Canada's Top Fitness Professional" in 2013. He shares awesome health & weight-loss tips through his blog and podcast that you can find at makeyourbodywork.com.